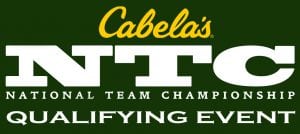 YOUR TWF affiliated club can earn spots for your top teams in the Cabela's National Team Championship each year and it is very easy.
Every TWF club earns one (1) spot just for signing up their club and becoming active with TWF and a minimum of 12 teams.
Earn a minimum of (3) three spots is easy too just for signing up with TWF defined above and hold (4) four or more events a year and then send us your event results so we can help promote your club and verify events!

All TWF clubs who hold a minimum of 4 events per year and send in your event results to TWF for posting on the national www.walleyefederation.com website earns (3) NTC spots to award to your members!  This serves a couple of needs.

We WANT to promote YOUR club and your anglers send us results and a maybe a picture and we will help promote YOUR club, YOUR anglers and walleye fishing on a national website.
AND this also verifies that your club is a legitimate walleye club holding events. What we want is people fishing and legitimate qualifier's to a true National Championship.
The more members you have fishing and the more events you hold the more spots you can earn!
HUGE benefits just for joining TWF and low cost…….
Every TWF club and member gets FULL TWF benefits such as:
1 Million Dollars per occurrence unlimited, of 3rd party liability insurance coverage for all your club events
10,000 AD&D event coverage for every member,
Eligibility to compete in any TWF or Masters Walleye Circuit (MWC) event.
and MUCH more.