Well, that's a wrap on the 2023 SMWC season. This past Saturday we held our first SMWC championship out of Barbeau with no boundaries. Any member that fished in 4 or more of our tournaments was invited to fish.
We had 3 teams that kept us in suspense until the end, but it was Angler of the Year, John Goble that did it again! He brought in a 24.52lb basket of DeTour gold with the help of our Youth Angler of the Year, Easton Goble and AJ LaPoint.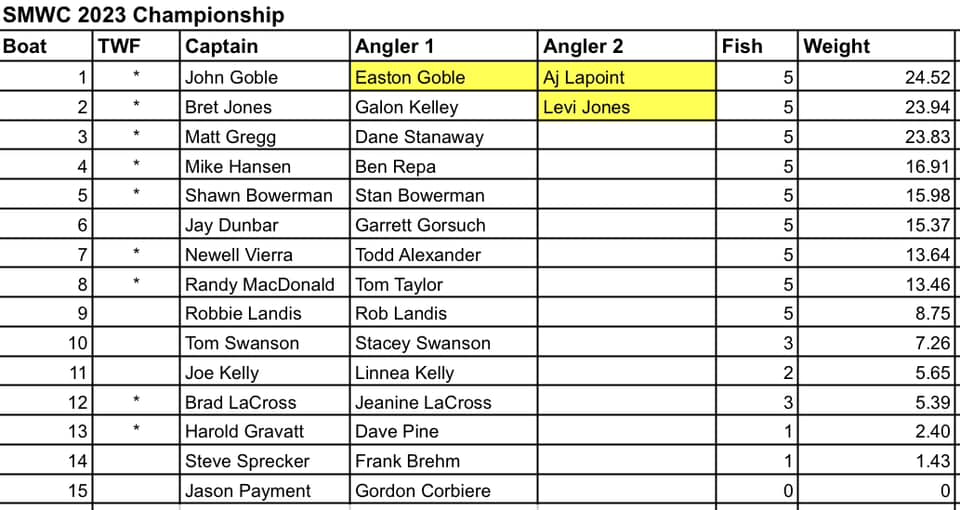 Not far behind them in 2nd, was the team of Bret Jones, Galon Kelley, and Levi Jones. Their basket was 23.94lbs and only a little over a half pound shy of what was needed to pull off the win.
Our 3rd place team of Matt Gregg and Dane Stanaway brought in some 28" beauties with their 23.83lb basket. Looks like Dane finally found his horseshoe again, even though they were 1 upgrade shy of win.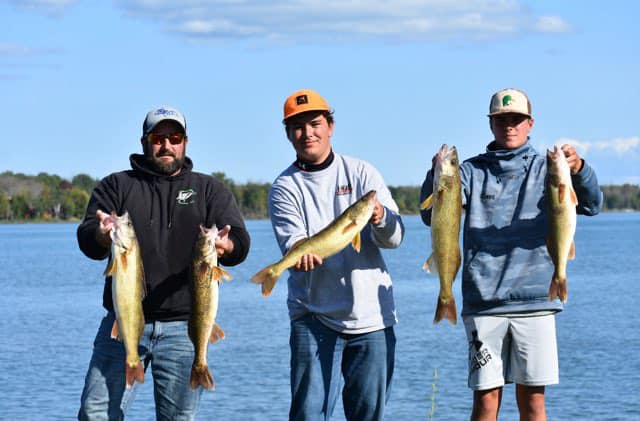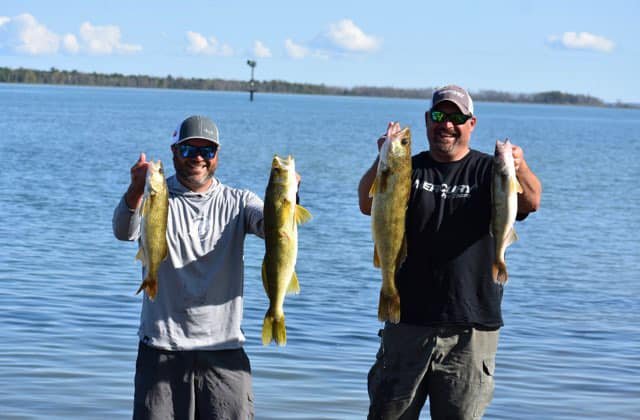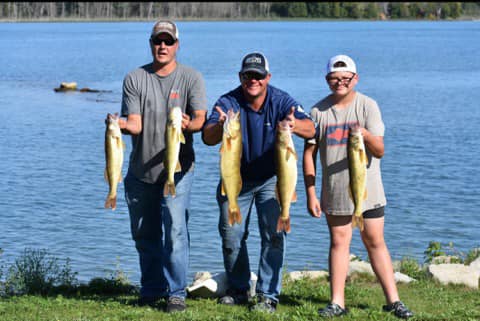 A huge thank you to all our teams that fished with us at the Championship for supporting the club, and for the volunteers that helped make it happen.
Mark your calendars….the Club Banquet is going to be October 21st at the CC Hall and the 2024 season will be announced after awards.