June 25, 2023,
BRWC qualifier #2 – pools 3/4!
Wow, pools 3/4 definitely did not disappoint our Big River Walleye Circuit anglers.  What a difference a month makes.  In May anglers were dealing with high water, and for this tournament anglers dealt with extreme low water.  That's what makes fishing this circuit and this system so challenging and rewarding.  Some of the best river sticks fished yesterday's event and had this low water bite figured out.  80% of the teams in yesterday's derby registered a 5 fish CRR limit.  There were sixty-one fish registered that were 20" or greater, with thirteen of them being 25" or larger.  One of the teams registered a new BRWC record big fish at 30.25"!  Because  of the BRWC format and the FishDonkey app, all of these fish were released where they were caught.  It took just under 27 pounds to cash a check in yesterday's derby.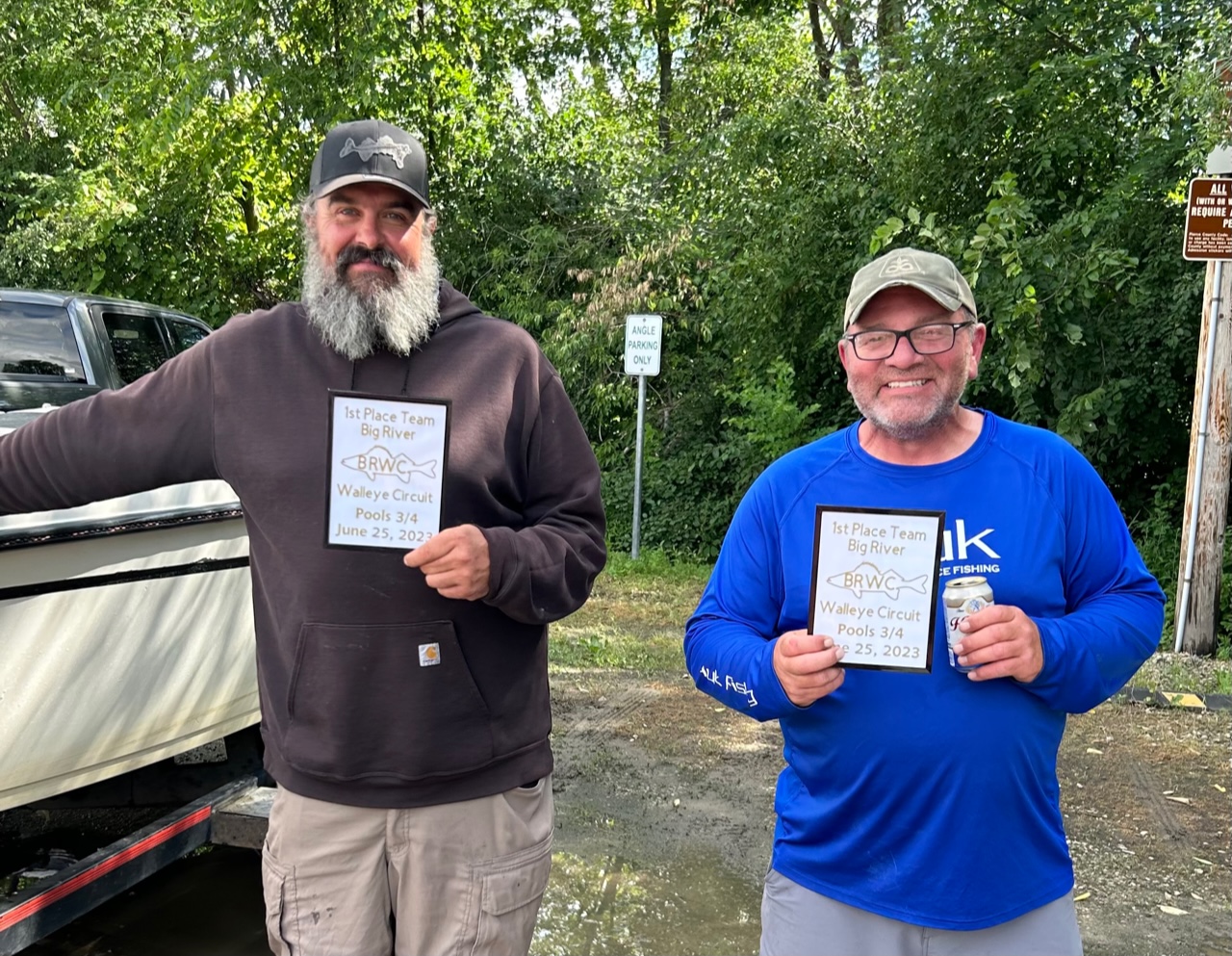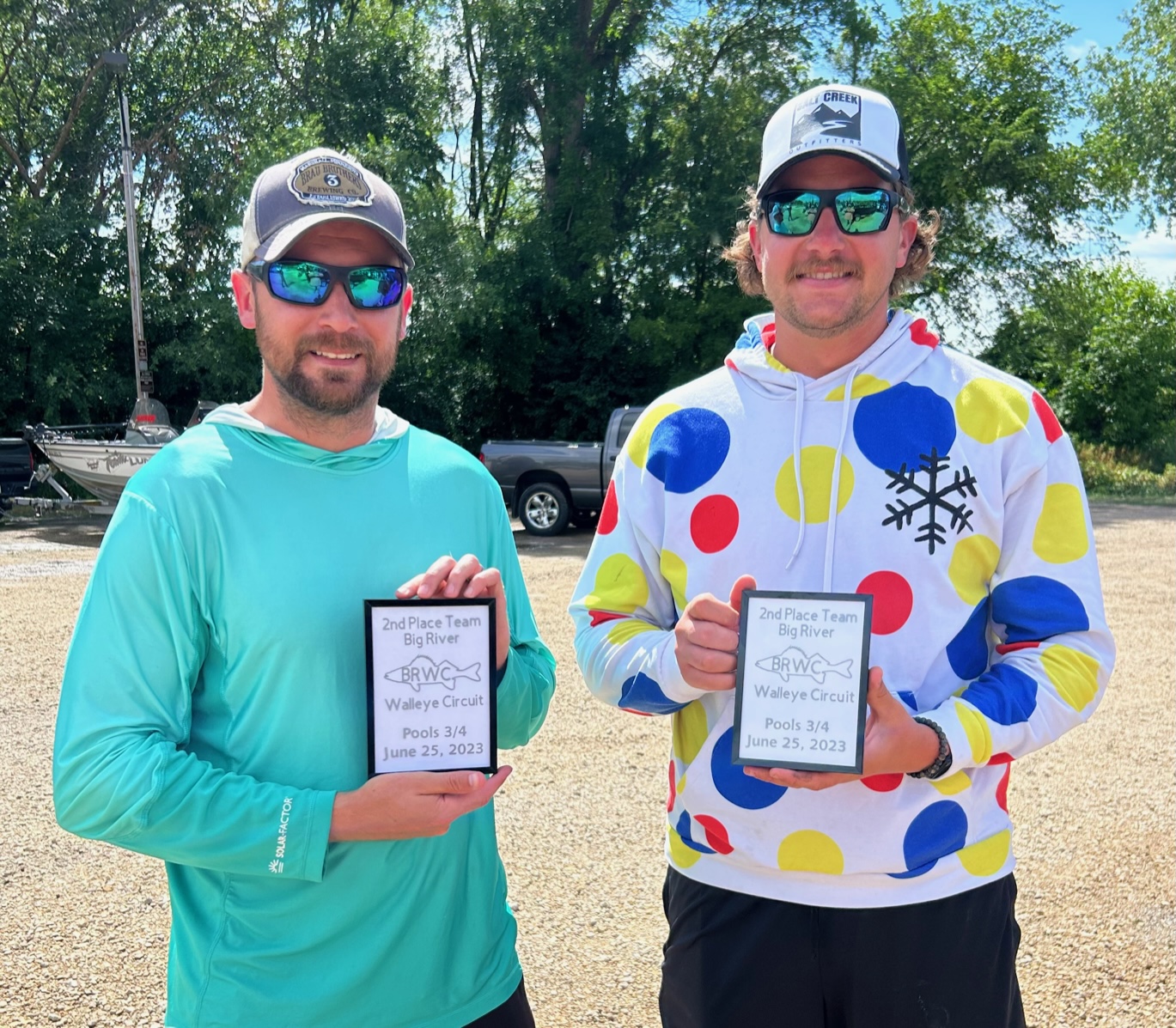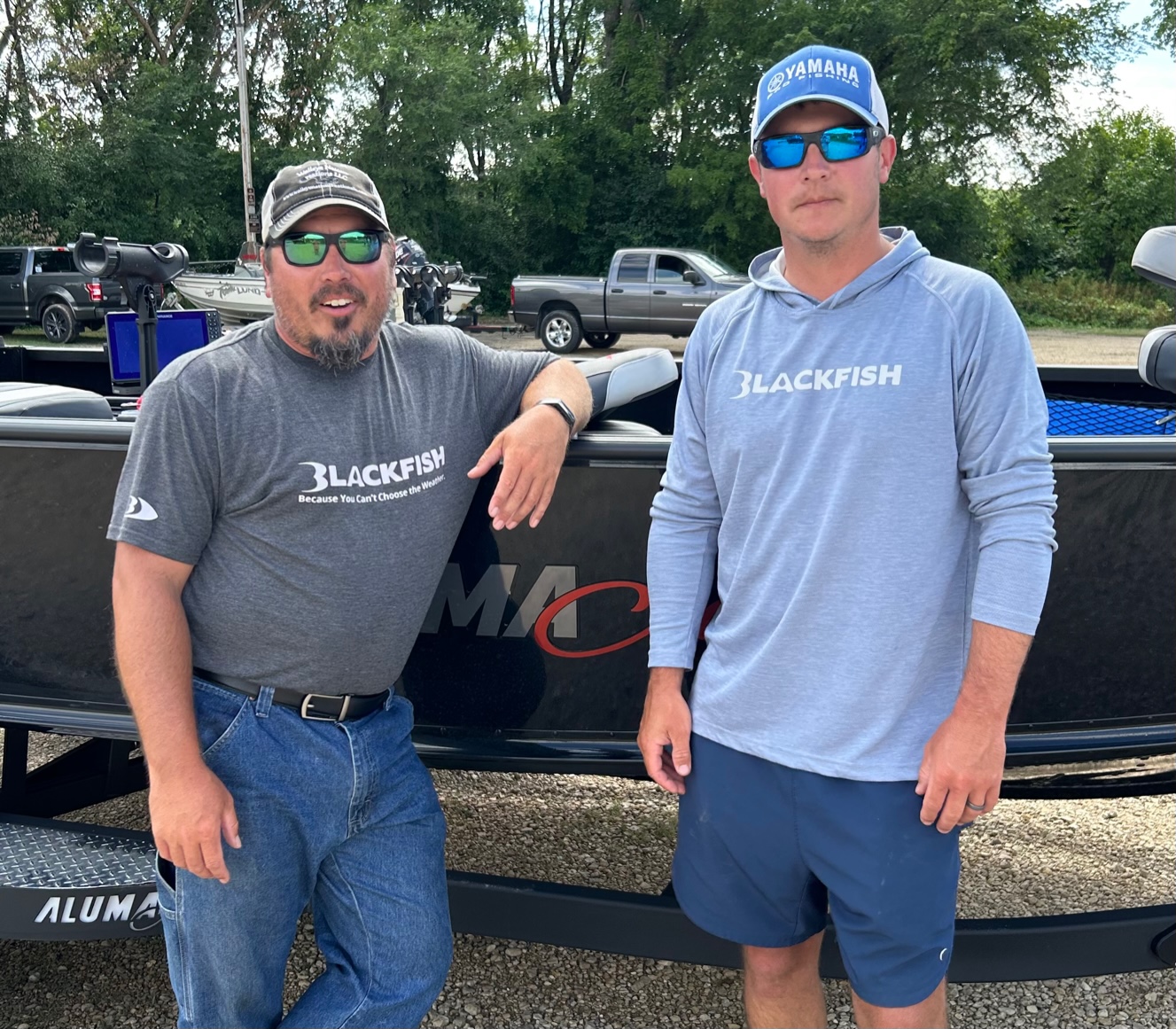 In 3rd place with a five fish CRR limit of 26.88 pounds was the team of Kyle Brantner & Joe Newcomb.  The team of Tom Albrecht & Chris Nutimi put together a solid 31.23 pound CRR five fish limit that was anchored by the new BRWC record big fish – a 30.25" Mississippi River giant.  Topping the talented field of river anglers was the team of Seth Huntoon & Rich Law!  Seth & Rich had an impressive 37.29 pound CRR limit for their top 5 Mississippi walleyes.  Seth & Rich also won the NTC sidepot that was held in conjunction with this event, earning themselves an automatic, paid entry into the 2024 Bass Pro Shops/Cabela's National Team Championship walleye tournament in Lorain, Ohio!  Congrats to our top 3 teams, and thanks to all the anglers that fished with us yesterday.  Our next event is August 13 on pools 5a/6.  Come compete with some of the river's best anglers!  Sign up for one or all of our remaining events.