Crossroads Walleye Trail – Prairie Creek Reservoir – Muncie, IN – 5/31/2020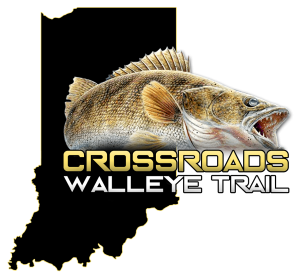 Brand new Indiana walleye club Crossroads Walleye Trail has completed their very first event. It was a success! With only 2 weeks to promote the event after numerous reschedules due to the pandemic, CWT was able to draw 22 boats to Prairie Creek Reservoir in Muncie, IN. The fish cooperated for some, but it was still considered a tough bite by many. However, Greenfield, IN team Rick Mofield & Rusty Thompson got the win with a 14.22lb sack of Prairie Creek walleye. Rick & Rusty also scored the biggest fish at 4.54 lbs. The team also made it a clean sweep and won the NTC Sidepot which secured them a paid entry at the 2021 Bass Pro Shops / Cabelas National Team Championship.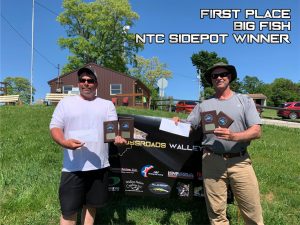 Second place was earned by Hagerstown, IN team Jimmy Lang & James Smith with 11.07lbs. The third spot was secured by Frankfort, IN team Brad Jacks & John Parsons. The entire score sheet is listed below.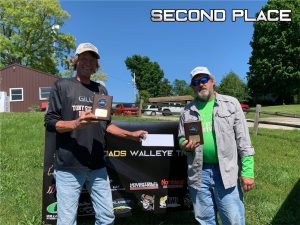 Next up the CWT travels to Northern Indiana's Winona Lake. Many of the club members have not been to this lake, so they expect the challenge of new waters. If you have interest in fishing Winona or any other CWT events, please contact PR Director Joey Buttram by visiting the contacts page of their website at www.crossroadswalleye.com.