Fisherman, a Fisherman's friend and now an Entrepreneur!
Recently a pair of unique opportunities came along for Dan & Jen Palmer that required the industry veteran to make the very tough decision to retire from one dream job he loved in order to embrace another and then another as new business opportunities came along for him and his family.
"Thank you for the honor of representing each and every one of you as a Tournament Official, Sponsor Rep, Co-worker, and most of all Friends! Dan Palmer stated. "It has been an incredible 11 years of Living The Dream in the Tournament Industry."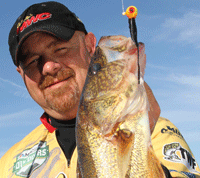 Late in 2016, Dan and his family acquired the Original Eddie Bait Company that started making Muskie baits in Hayward Wisconsin in 1947.  Dan's plan was to continue running tournaments and the bait company. Then in January 2017, another opportunity became available in his home town when a popular local pub called "Twin Lakes Tap" unexpectedly became available to them. This is where the tough decision came into play with a once in a lifetime opportunity at stake, Dan and Jen made the leap into the realm of fulltime business owners!
"Dan has a great love and passion for the outdoors and for the anglers he served." According to Robert Cartlidge, President at the Federation National Office.  "I consider him and his family life-long friends and while we will certainly miss them at our events, we wish them all the best in their new endeavors as entrepreneurs. If you get close to Hayward, please stop by Twin Lakes Tap and say "hello". I am sure Dan would enjoy it." 
The leadership team underwent a nationwide search for the right person to fill the position by contacting a long list of clubs, anglers and industry partners for their recommendations. A number of qualified candidates were identified and interviewed.  In the end, Northfield, Minnesota's Jack Baker was picked to fill the role.
"Jack's resume' is impressive and he strikes me as a down to earth person who knows how to succeed and is no stranger to hard work," Cartlidge stated. "Jack was selected to run our northern tournament operations because of his passion for the sport, his years of experience and his reputation in the industry. I'm sure there will be a learning curve between hard water and soft water events but I have no doubt that Jack will hit the ground running and serve our anglers well." 
With 9 years of tournament operations experience as a business man, as a leader and as the current director of the premier ice fishing circuit in the US, the North American Ice Fishing Circuit,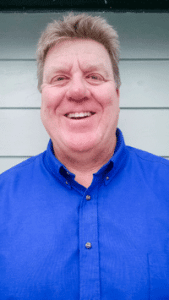 (NAIFC).  Baker also has past experience in managing the ICE MAN realty TV show, as a golf course pro and manager and as a young man he worked in the family's lumber business.
Here is Jack's take on his new role. "You don't replace someone like Dan you build off his accomplishments and carry it forward. I am excited for this opportunity and to meet all the anglers, we are going to keep it fun."
Baker is already on board with the national office as of Feb 1 working hard and prepping for the 2017 season openers. He can be reached via email for now jack@federationangler.com  and on the tournament hotline starting March 1 which is 580.716.4291
Welcome aboard Jack!
SPRING VALLEY MWC Presented By Mercury is coming up! GET SIGNED UP TODAY COME AND MEET JACK!