FULL Field To Compete In 2017 Cabela's National Team Championship June 8-10 On Lake Erie
Presented by Cabela's
Ponca City, Okla.—May 10, 2017—The largest stand-alone NTC field in more than a decade will compete in the 2017 Cabela's National Team Championship (NTC) June 8-10 on Lake Erie out of Lorain, Ohio. Considered the pinnacle of grassroots walleye tournament fishing, the event will feature 502 of North America's top walleye anglers fishing in two-person teams for top honors and more than a quarter of a million dollars in cash and prizes.
The Cabela's NTC annually draws hundreds of anglers from across the U.S. and Canada, who qualified for the event through local competitions sanctioned by The Walleye Federation (TWF), but this year's contingent is one of the largest stand-alone NTC field ever assembled at 251 teams.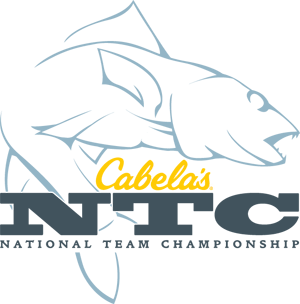 The high-stakes championship offers a lucrative payout, with a payback of nearly 400 percent on entry fees. Anglers will fish for a minimum of $256,040 in cash and prizes, plus 50 custom Cabela's All-American rings, trophies, travel stipends, plaques and more.
Last season's Cabela's NTC winners Adam Adler and Ryan Dempsey earned more than $165,000 including $25,000 in first-place cash plus a brand-new, Evinrude-powered Ranger boat rigged with a Power-Pole shallow–water anchor. They also claimed a second Ranger-Evinrude-Power-Pole combo for winning the Ranger Cup contingency.
Along with big winnings, the event offers anglers a chance to experience some of the continent's finest walleye fishing. The early June timeframe coincides with the east-bound migration of massive schools of trophy walleyes weighing 10 pounds and up.
Biologists with the Ohio Department of Natural Resources report the big lake's walleye population is in above-average health, which means NTC anglers can expect great fishing on a variety of open-water presentations including trolling spinner harnesses and crankbaits.
Not surprisingly, many qualifying anglers are anxiously awaiting the action. "We're pumped up about fishing the Cabela's NTC," said Jason Zsebik, who along with teammate Timothy Johnson earned a coveted championship berth by winning the Cabela's Masters Walleye Circuit's June 2016 tournament on Lake Erie.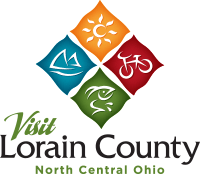 Zsebik and Johnson, of Vermilion, Ohio, won the Cabela's MWC event with a 10-fish, two-day catch that weighed a whopping 84 pounds, 11 ounces. The pair says Lake Erie could produce even heavier stringers during the 2017 NTC.
"This is definitely the best trophy walleye fishery I've ever seen," said Johnson. "It's definitely worth the trip for anyone who hasn't experienced it before."
Cabela's NTC anglers and their families can also expect a warm welcome from the fishing-friendly local community and official event hosts at Lorain County, the city of Lorain and the Lorain Port Authority.
Cabela's NTC Timeline
The entire field will compete the first two days. Each team will be allowed to bring their best five fish to the scale each day. Competition will be fierce, as only the top 25 teams advance to the final round on day three.
Take-offs will be held at the Black River Wharf Boat Launch in Lorain, beginning at 7 a.m. or first safe light. Fans are invited to the launch to cheer on their favorite teams each morning. Weigh-ins begin at 3 p.m. daily at the Black River Landing, and should provide spectators with a steady stream of trophy Lake Erie walleyes, plus all the drama and excitement of hundreds of teams fighting for the national championship.
For those unable to attend, weigh-ins will be streamed live online at walleyefederation.com, and filmed for national television on "Americana Outdoors" on NBC Sports, the Pursuit Channel and other regional networks. Dates and airtimes will be announced at walleyefederation.com.
Cabela's NTC sponsors include Cabela's, Ranger Boats, Pepsi, Evinrude, Ram, Geico, Power-Pole, Lorain County, city of Lorain and Lorain Port Authority, and TWF.
Based in Ponca City, Oklahoma, The Walleye Federation manages the qualifying process and co-produces the event alongside the Cabela's Corporate Brand Partnership Team.
Qualifying for the 2018 Cabela's NTC on the Mississippi River at Moline, Ill., is now under way. For details, visit walleyefederation.com, or call (580) 765-9031.