Nebraska Walleye Association Championship held at Merritt Reservoir
The NWA held its Championship tournament and Top Gun Awards last weekend at Merritt Reservoir. Scheels Omaha was the major sponsor of the event.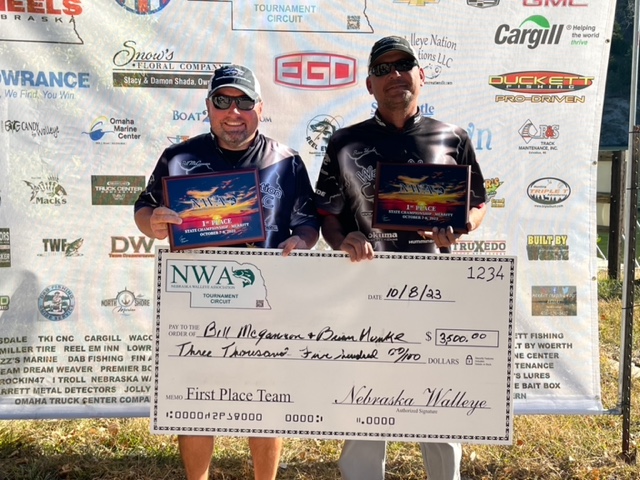 Bill McGannon and Brian Hunkey, owners of Walleye Nation Creations placed first in the Championship tournament. Nate and Landon Stender pictured in the 3rd and 4th from left finished first in the Top Gun Points total.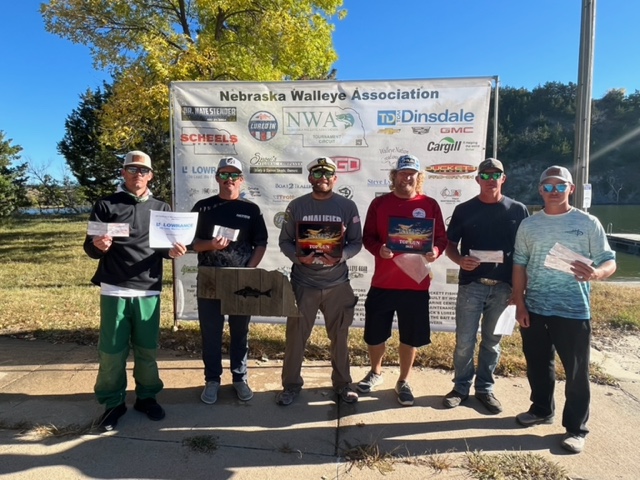 Top Gun paid $3,500 to first place, $2,500 to second place and $1,500 to third place. The Championship paid down four places with 100% payout of entry fees.
A total of $17,000 in cash and $10,000 in prizes were awarded. Big Fish for the weekend paid $790 to Ben Seim and Greg Belgum.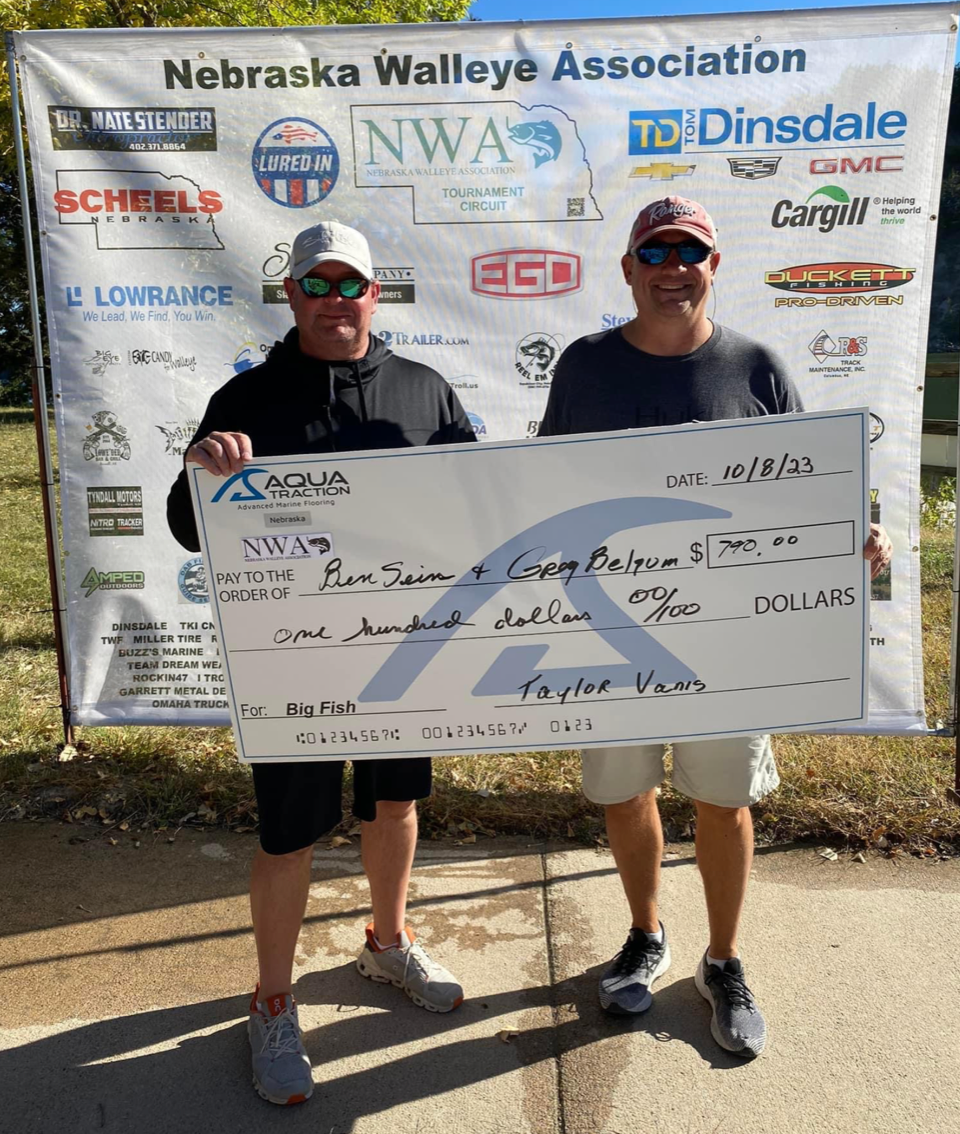 Merritt Results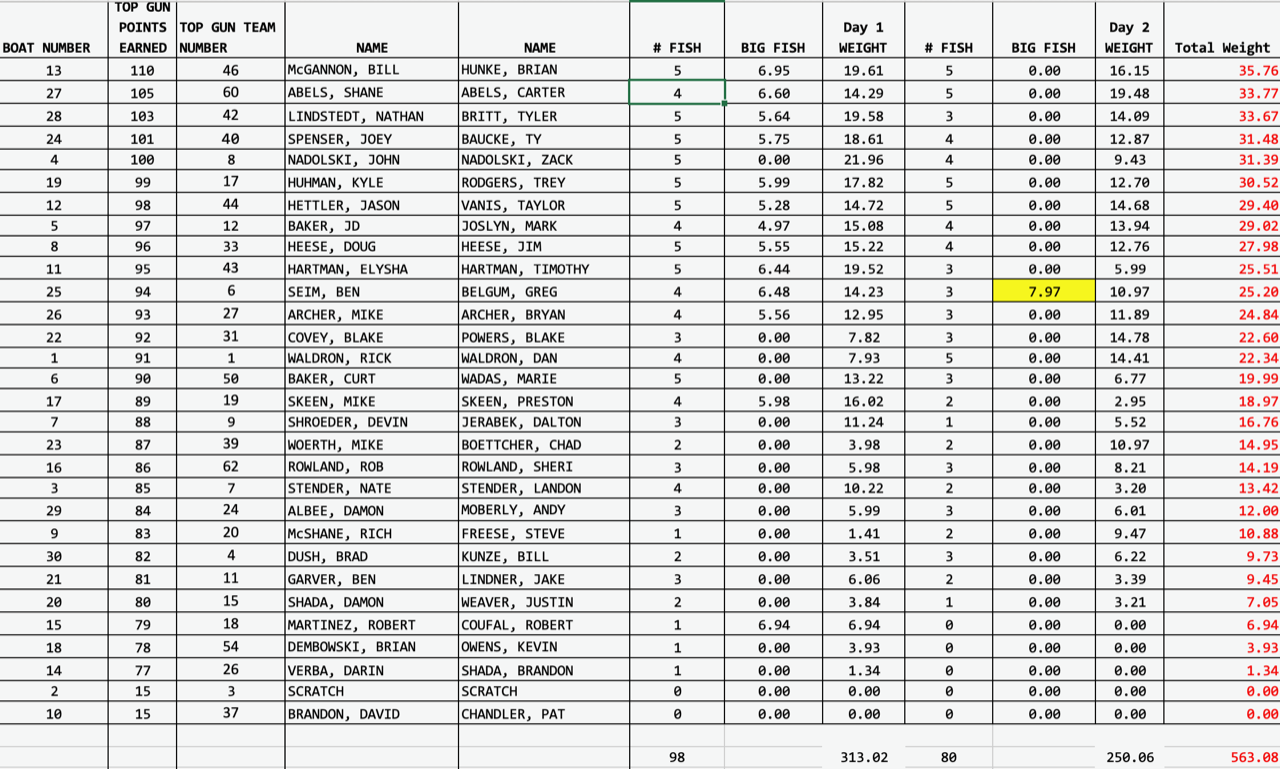 Top Gun Results