SMWC Big Manistique Club Tournament June 12th Results
What a day! It was a pretty tough bite but those who found'em, got some pretty good weights!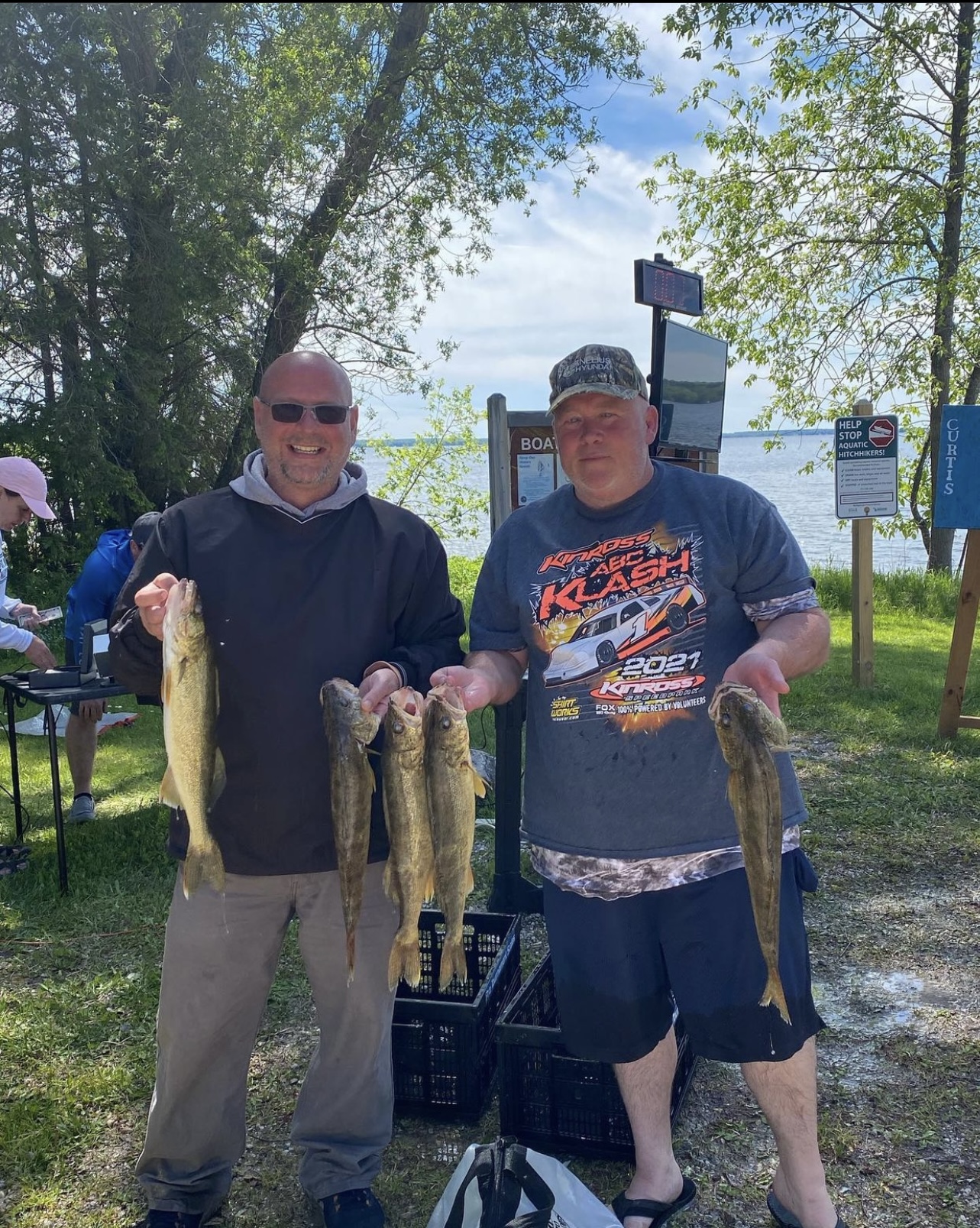 Tyler Wollan, Bret Jones and Levi Jones had a limit for a little more than 10 pounds to take home 3rd. John Goble, Dave Gonzales and Easton Goble had a nice limit of over 12 pounds to finish in 2nd, but it was Newell Vierra and Todd Alexander who topped the scales with a 5 fish limit of 13 and a half pounds!!! Big fish for the day went to Mark Kavanaugh & Tim Labadie. They weighed a nice 4.14 pounder to take home the daily big fish prize.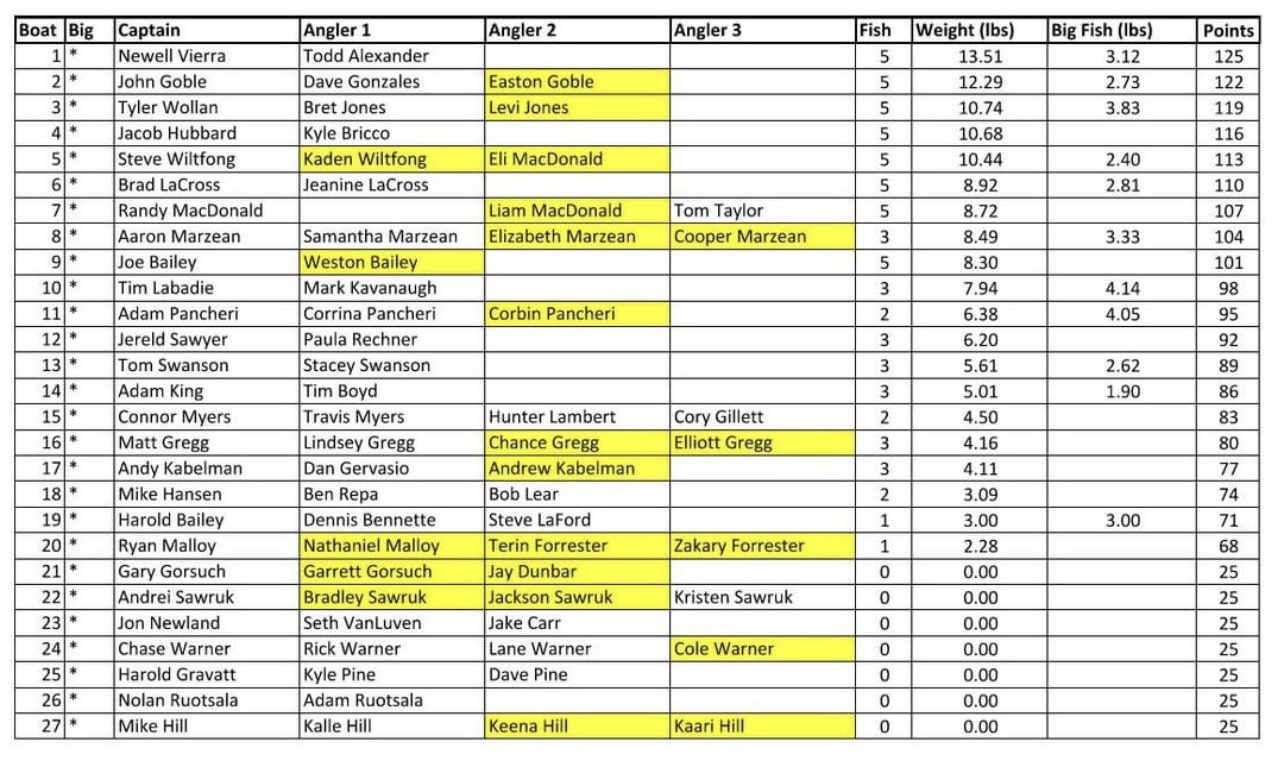 On the youth side of the fence, Kaden Wiltfong and Eli MacDonald weighed a nice limit of 8.72 pounds to finish in 3rd. A familiar name this season so far, Levi Jones brought a limit to the scales of 10.74 pounds to finish up in 2nd place. But it was another familiar youth name of Easton Goble who took home first place with a 5 fish limit of more than 12 pounds. Rock on youth anglers!!!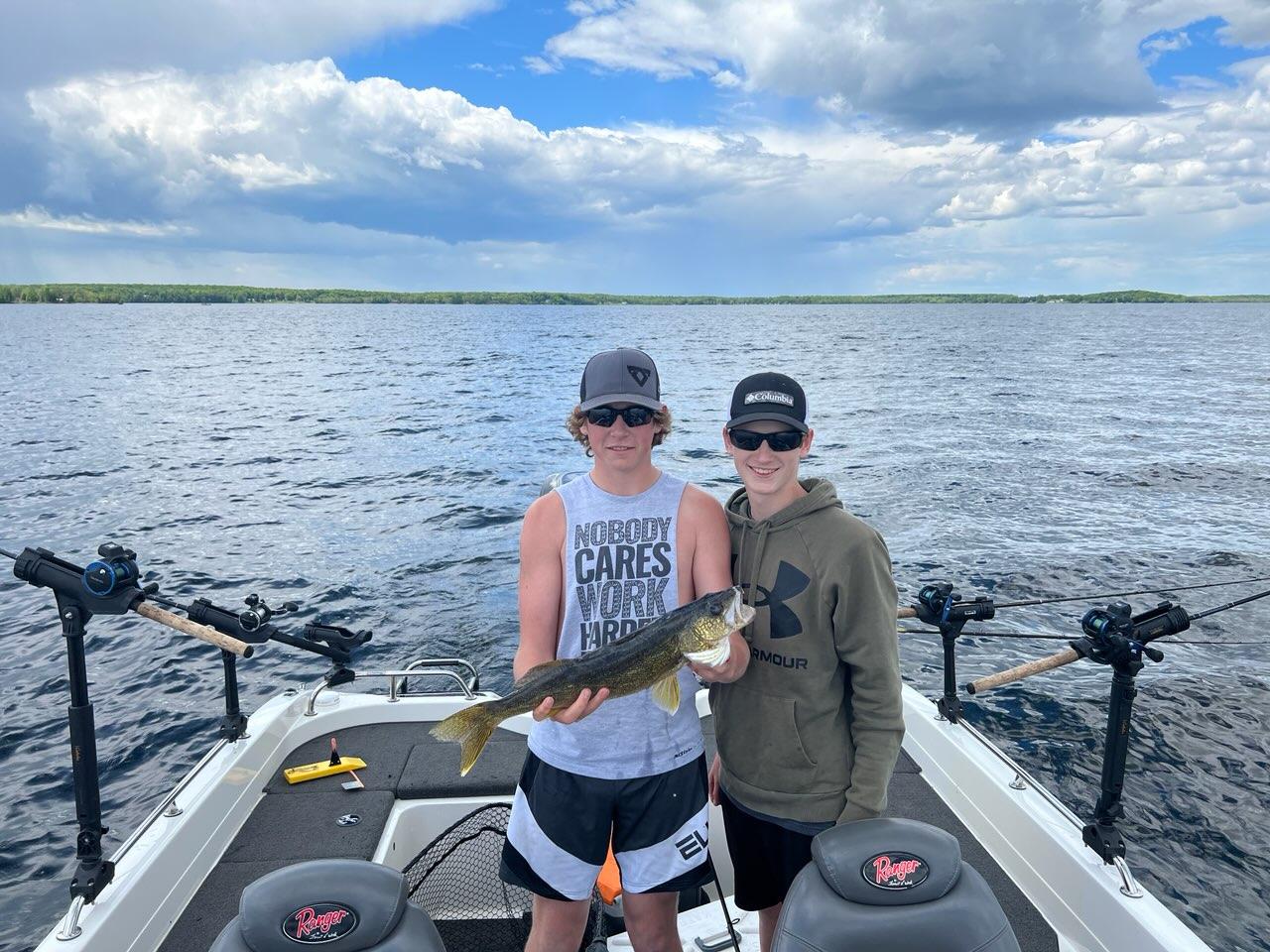 Nice job to everyone and thank you to all our help at the weigh-in. See y'all at Raber Bay in July.
— St. Mary's Walleye Club Tournament Director, Harold Gravatt