2023 Ohio Walleye Federation
Qualifier #1 Mosquito Lake
The Ohio Walleye Federation held their first tournament of the year on 4/23/2023 at Mosquito Lake. Teams were faced with an uncertain bite as the bite at Mosquito the past few years has been spotty at best. Many teams reported having very little success in pre-fish. As is typical for Ohio spring's April has seen multiple days with temperatures in the 80's as well as days with highs in the 40's. Tournament Day unfortunately brought one of those 40-degree days. Although the reports were for tough fishing, 30 teams launched with high hopes in the morning.
Boy, did Mosquito NOT disappoint. We had a new all-time lake record for the largest 5 fish limit weighed in at Mosquito of 27.31 pounds. The team of Mosquito Lake stalwarts Rick Mulraney and Mitch Shipman took the top honors. This is now 2 out of the past 3 Mosquito Lake tournaments that they have won. Rick and Mitch reported going back to one of their favorite jigging spots for their fish. They reported catching fish early often. There were reports at weigh-in's from one of their competitors that Rick and Mitch were putting on a walleye catching clinic first thing in the morning. Rick and Mitch reported that they caught most all of their weight from one spot casting, Vibe-e's, Rippin Raps and bucktail jigs in 13-16 foot of water. With the win Rick and Mitch took home 1st place plaques and 1st place prize money of $2250.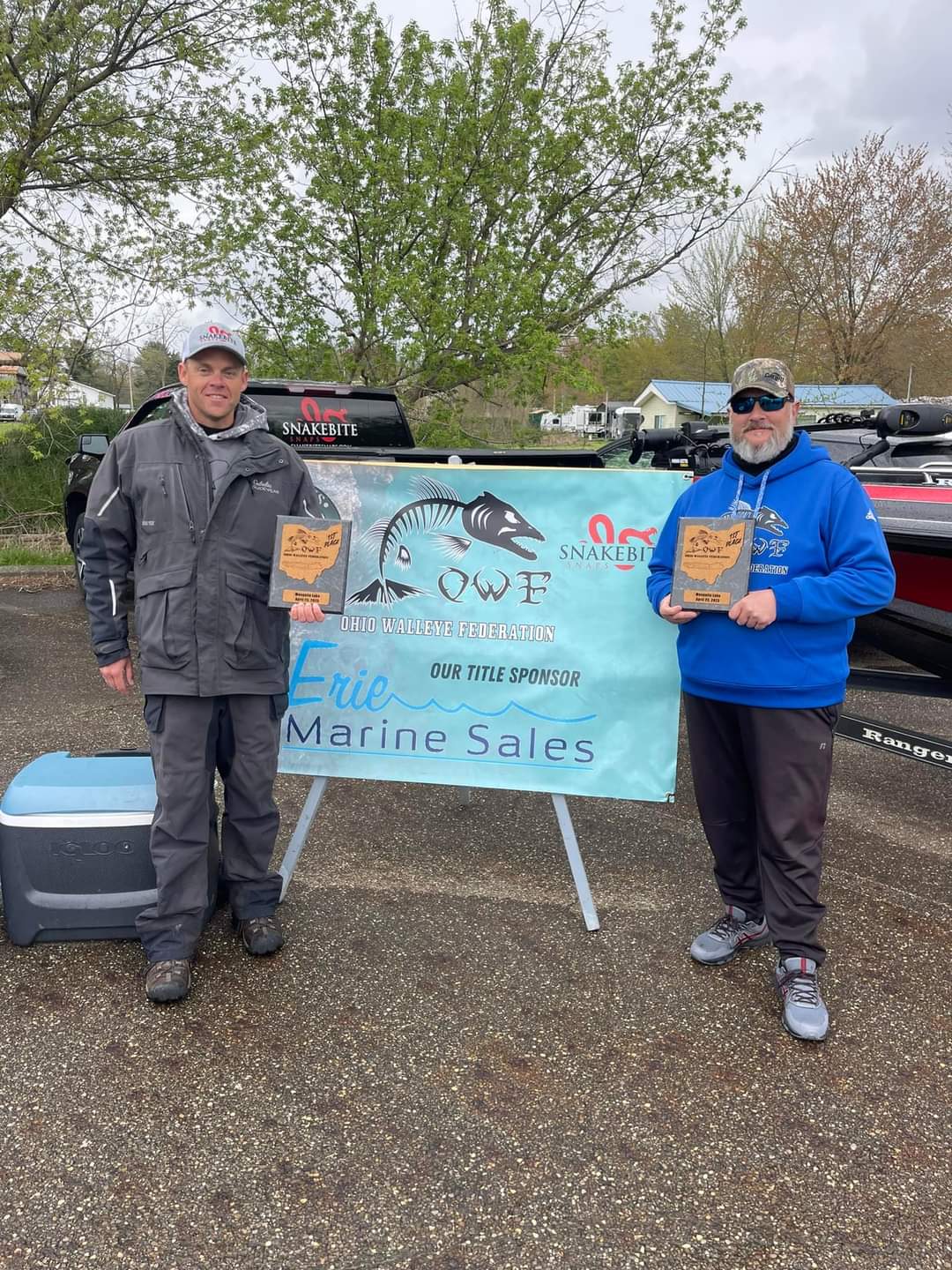 The 2nd place team of Daniel Uber and David Hoisington trolled leadcore in 14-16 foot of water to pull in a 5 fish limit that weighed an impressive 24.54 pounds good for 2nd place plaques and $1250. Dan and Dave reported pulling Flicker minnows and flicker shads in 14-16 foot of water. David said at weigh-in's that most of their fish came from a relatively small area.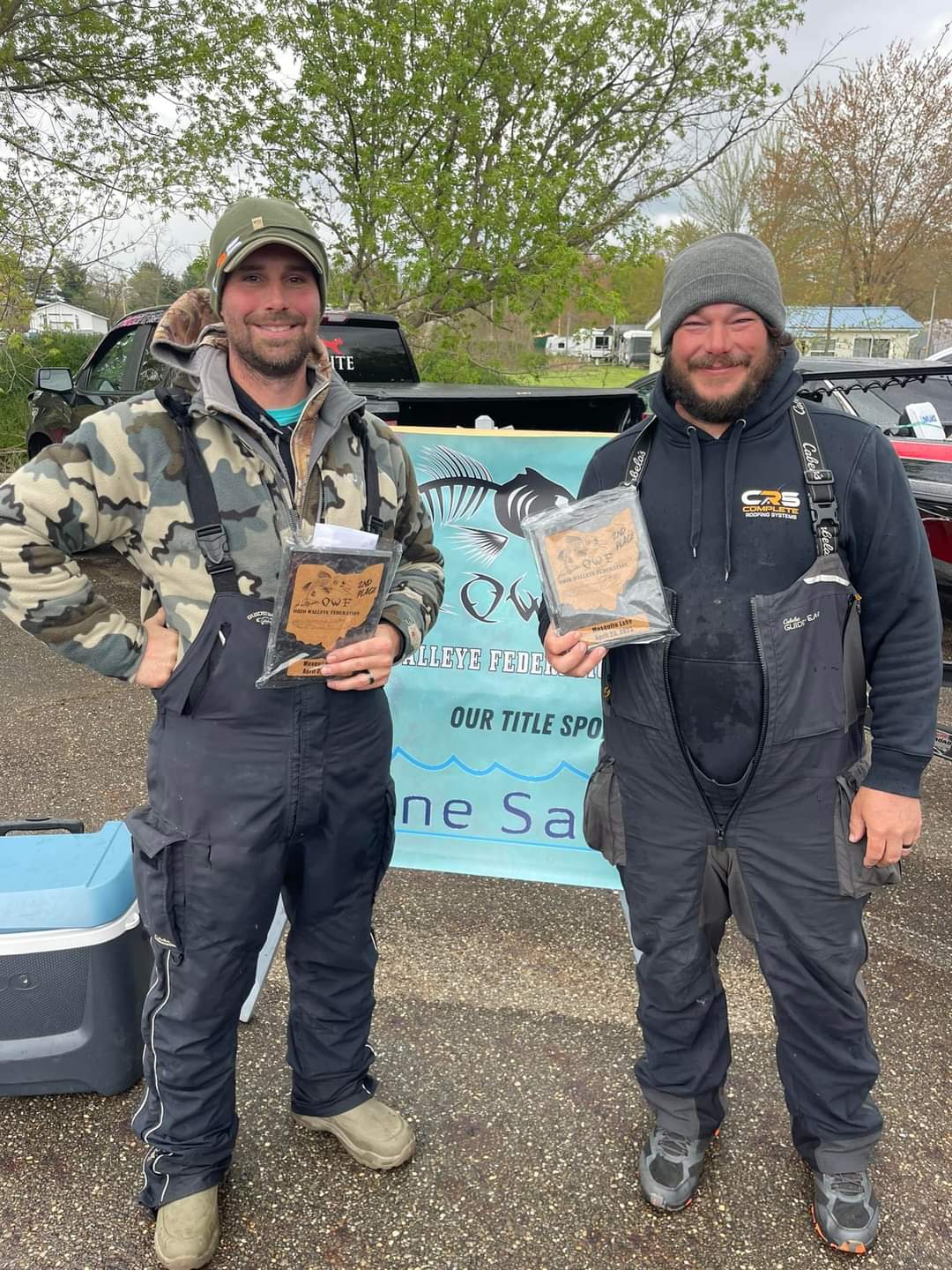 In 3rd place, that paid out $800 was the team of Tyler Berthold and Devin Phillips with 5 fish that weighed 23.99 pounds. Tyler and Devin caught their fish trolling leadcore in 14-16 foot of water. They used multiple different baits to catch their fish, but there were reports of a secret bass style crank bait in #5 size that was the hot bait for them. They would not divulge any additional information on that bait though.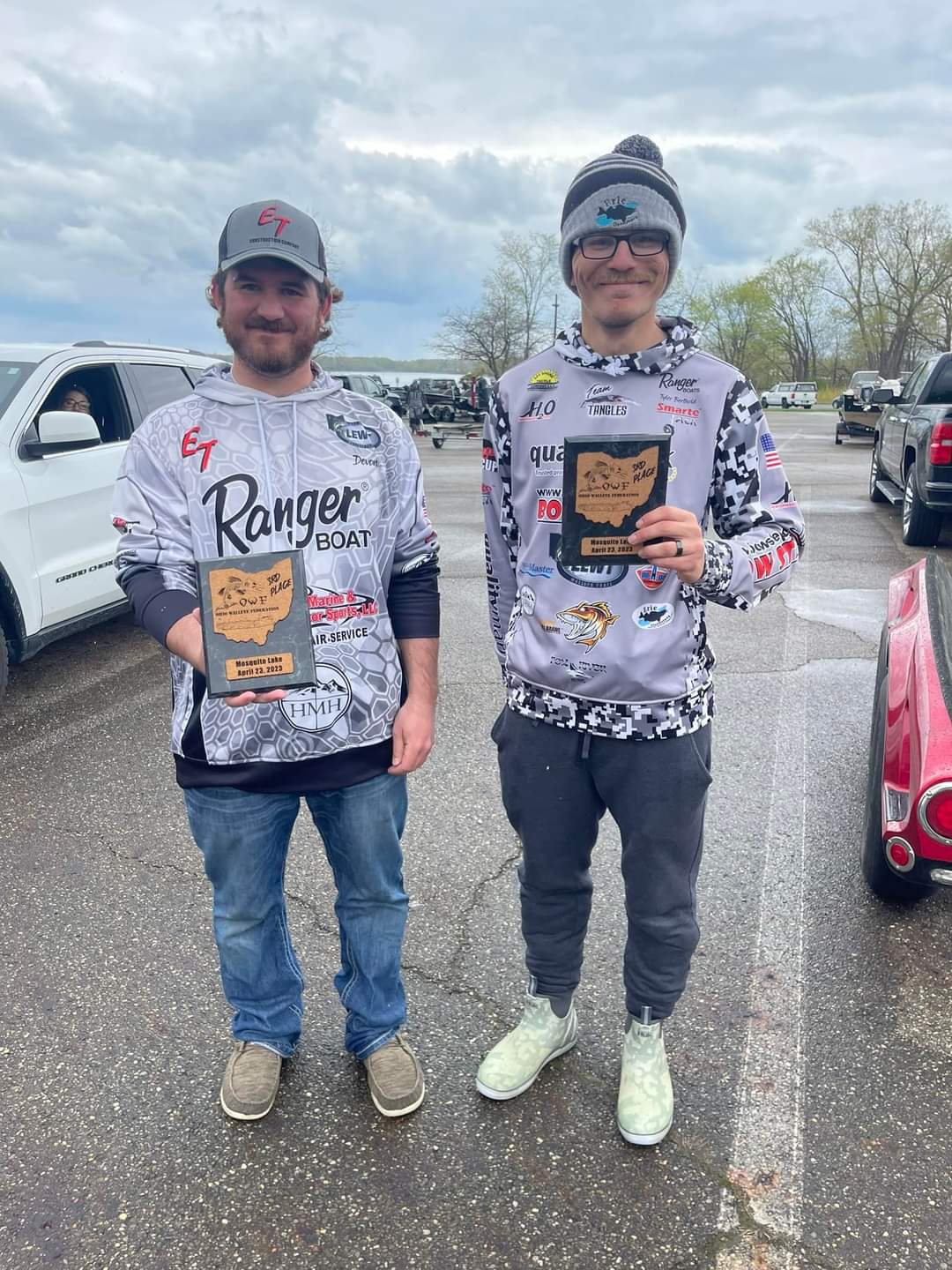 In 4th place with 5 fish for 20.95 pounds was Gordon Schmucker and Andy Wilson, they won $600. They reported catching all of their fish jigging blade baits in 14-16 foot of water.
Rounding out the top 5 was the team of Josh Janda and Alicia Keaton with 5 fish for 20.59 pounds good for $400. They reported catching all of their fish jigging blade baits in 14-16 foot of water as well. It was told at weigh-in's that Alicia started the morning off with the team's first and biggest fish, helping propel them to a top 5. Great job Alicia!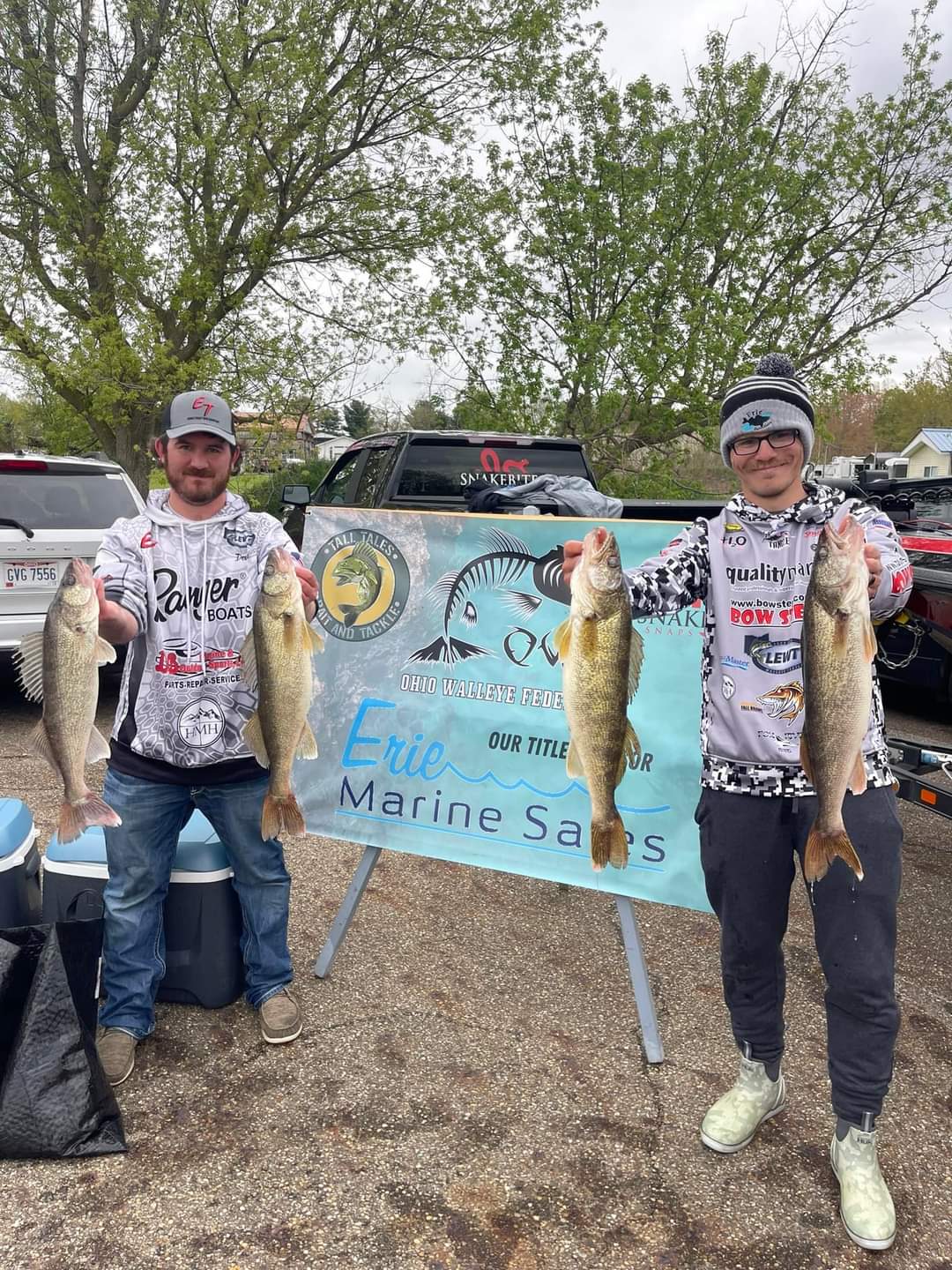 Big fish honors with a check for $400 went to the team of Dan Debenedicts and Randall Hoeppert with a 6.37-pound Mosquito Walleye that Randall caught casting a jigging spoon in 14 feet of water.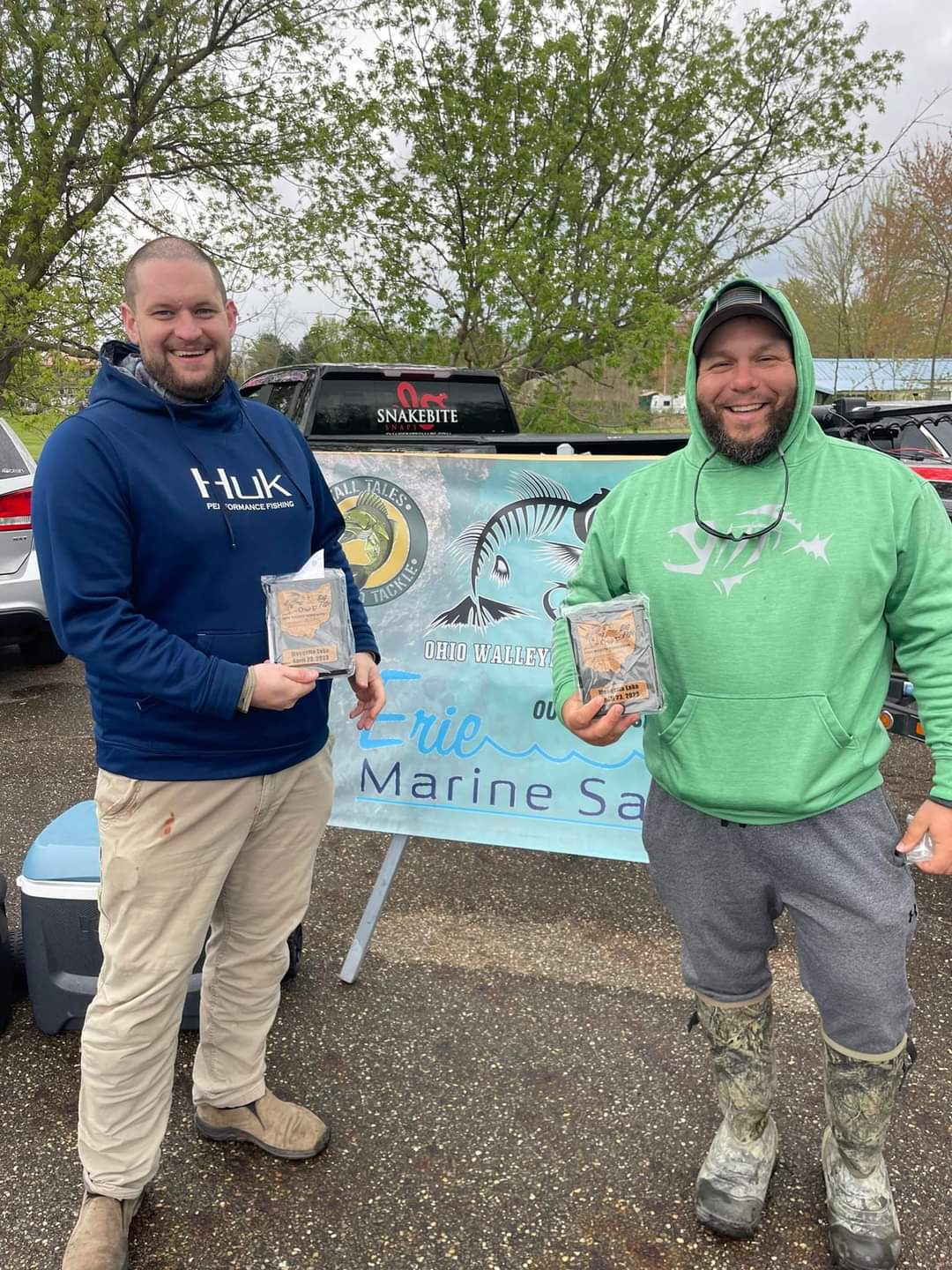 The OWF season is in full swing with our 2nd qualifier right around the corner on May 7th at Lake Milton. Lake Milton is making a solid comeback as one of the best lakes for numbers in Northeastern Ohio. Last year when we were there many teams brought in their tournament limit of 5 fish with reports of many more fish being caught.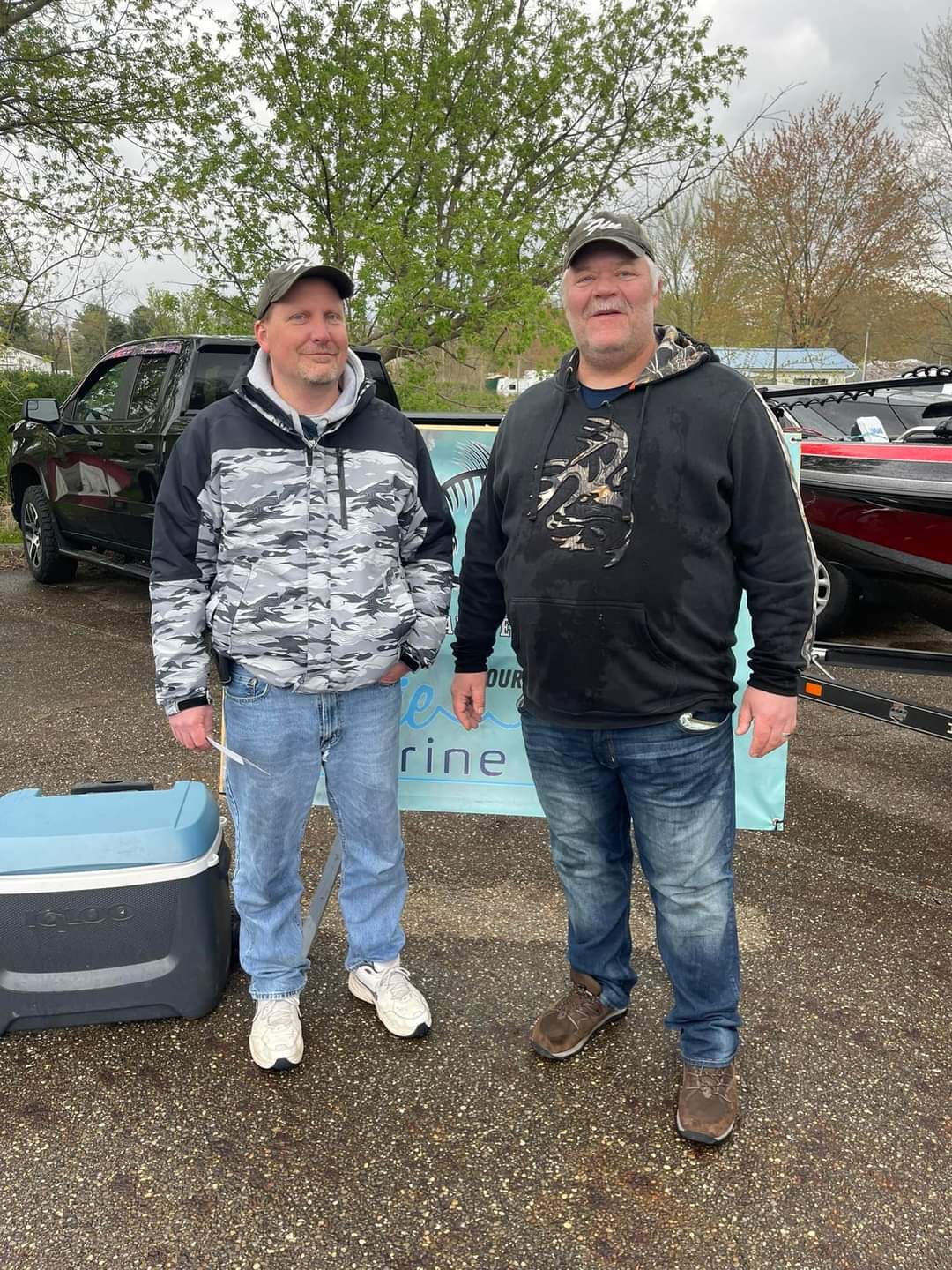 The Ohio Walleye Federation would like to thank our title sponsor Erie Marine Sales for all of the support that they provide to us. If it weren't for them, we wouldn't be able to provide 100% payout at all tournaments.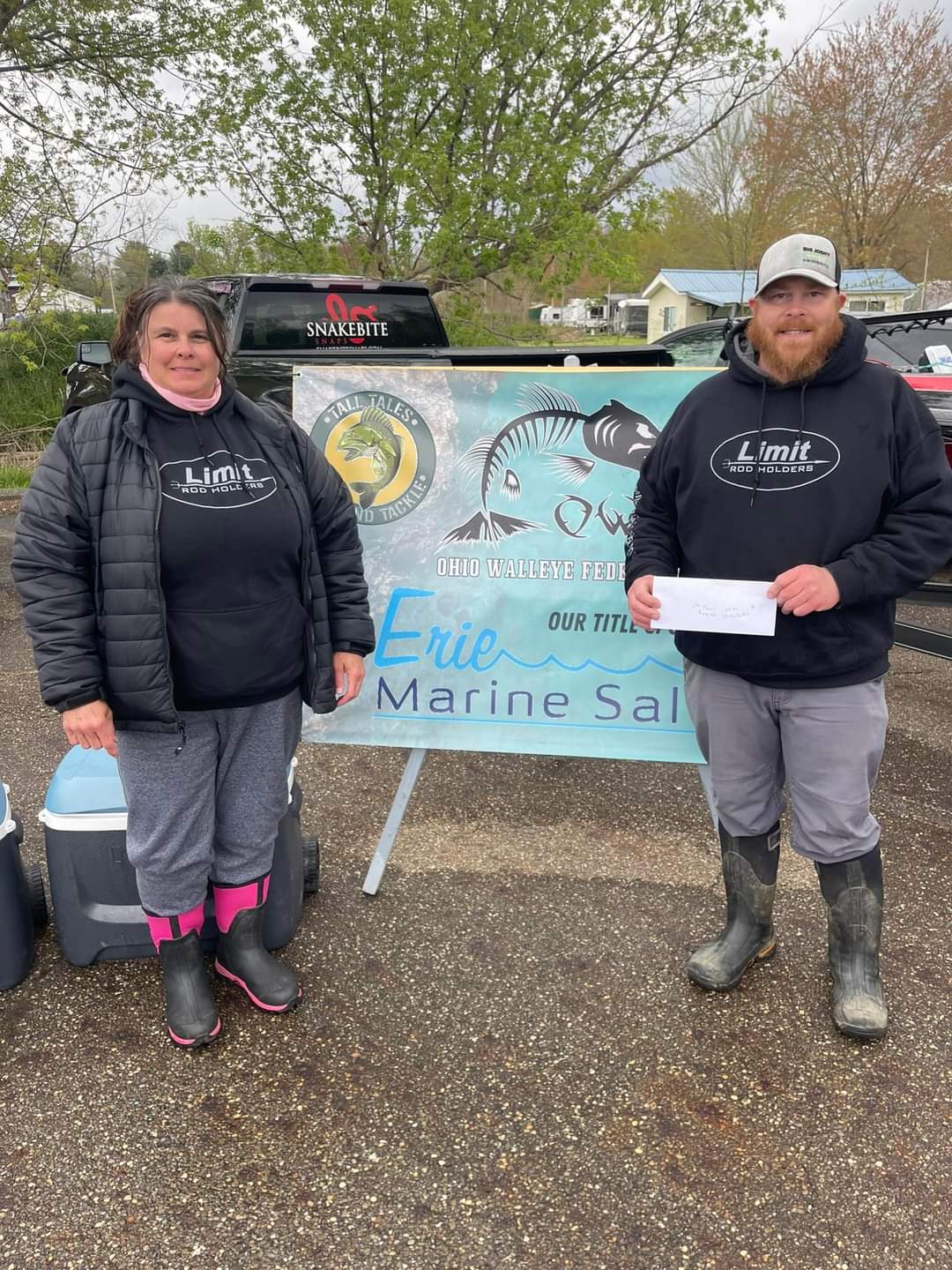 For additional information or to sign up for an event please check us out on Facebook – Ohio Walleye Federation or on our website; www.ohiowalleyefederation.com.