Adler, Dempsey Win 2016 Cabela's National Team Championship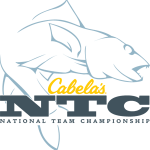 Presented by Cabela's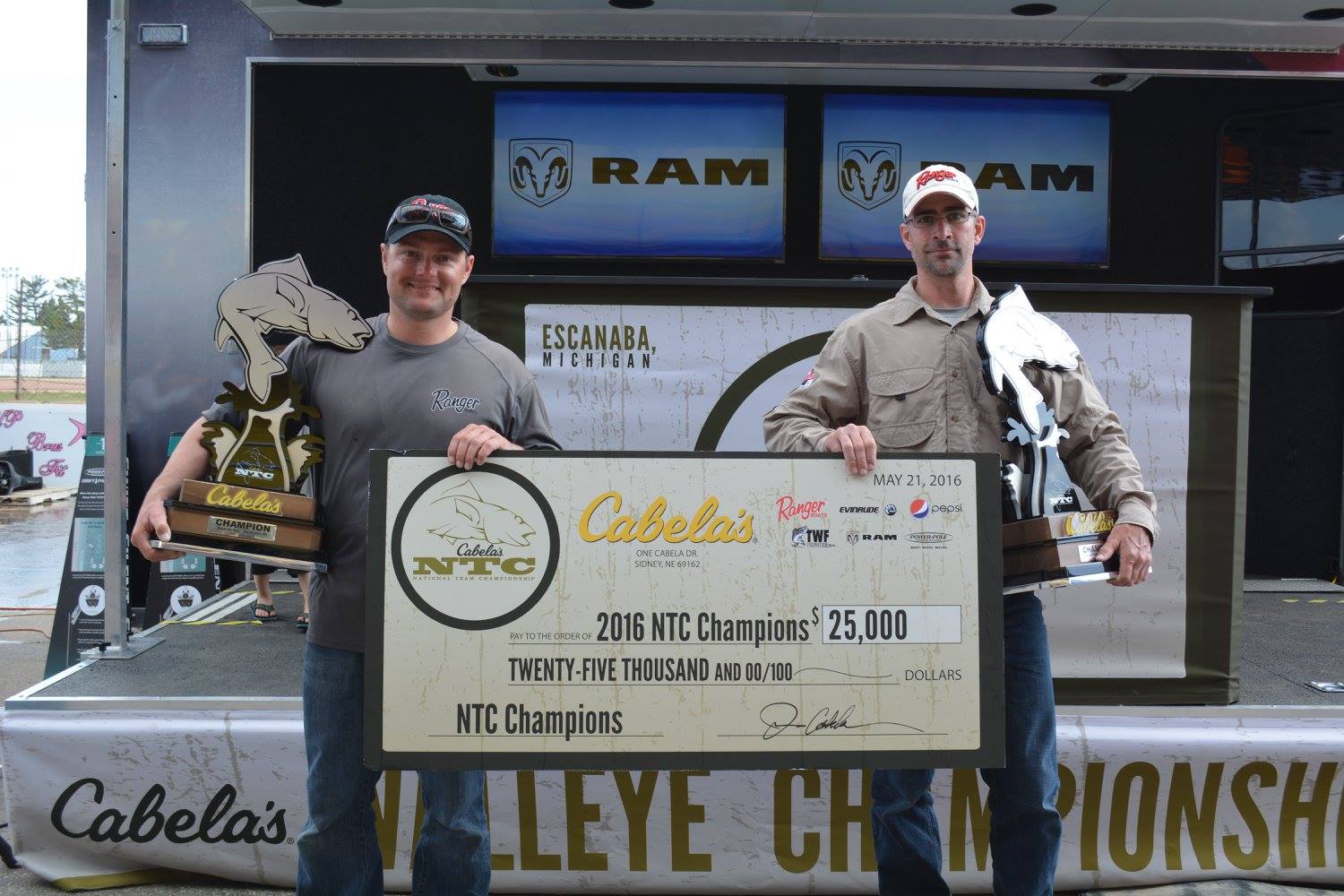 Escanaba, Mich.—May 21, 2016—Wisconsin's Adam Adler and Ryan Dempsey put together a three-day total weight of 65 pounds to top the 190-team field competing on Lake Michigan's Bays de Noc to win the 2016 Cabela's National Team Championship.
"It's an unbelievable feeling," said Adler, of Oconto Falls. He and Dempsey, of Oneida, were in second place on day one with 23-08. They held that position on day two with 19-08 and moved up the ranks on day three with a 5-fish limit of 22 pounds even.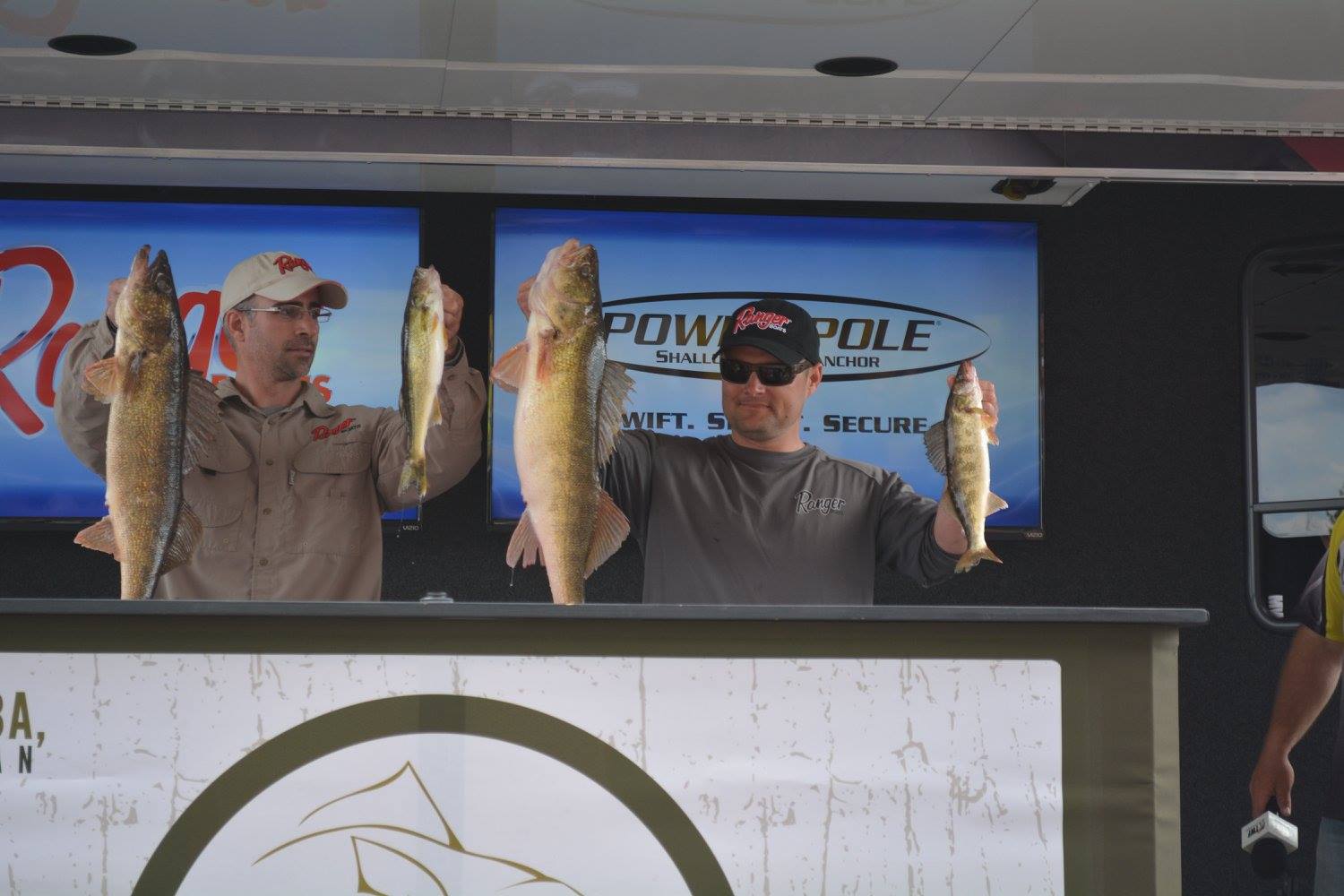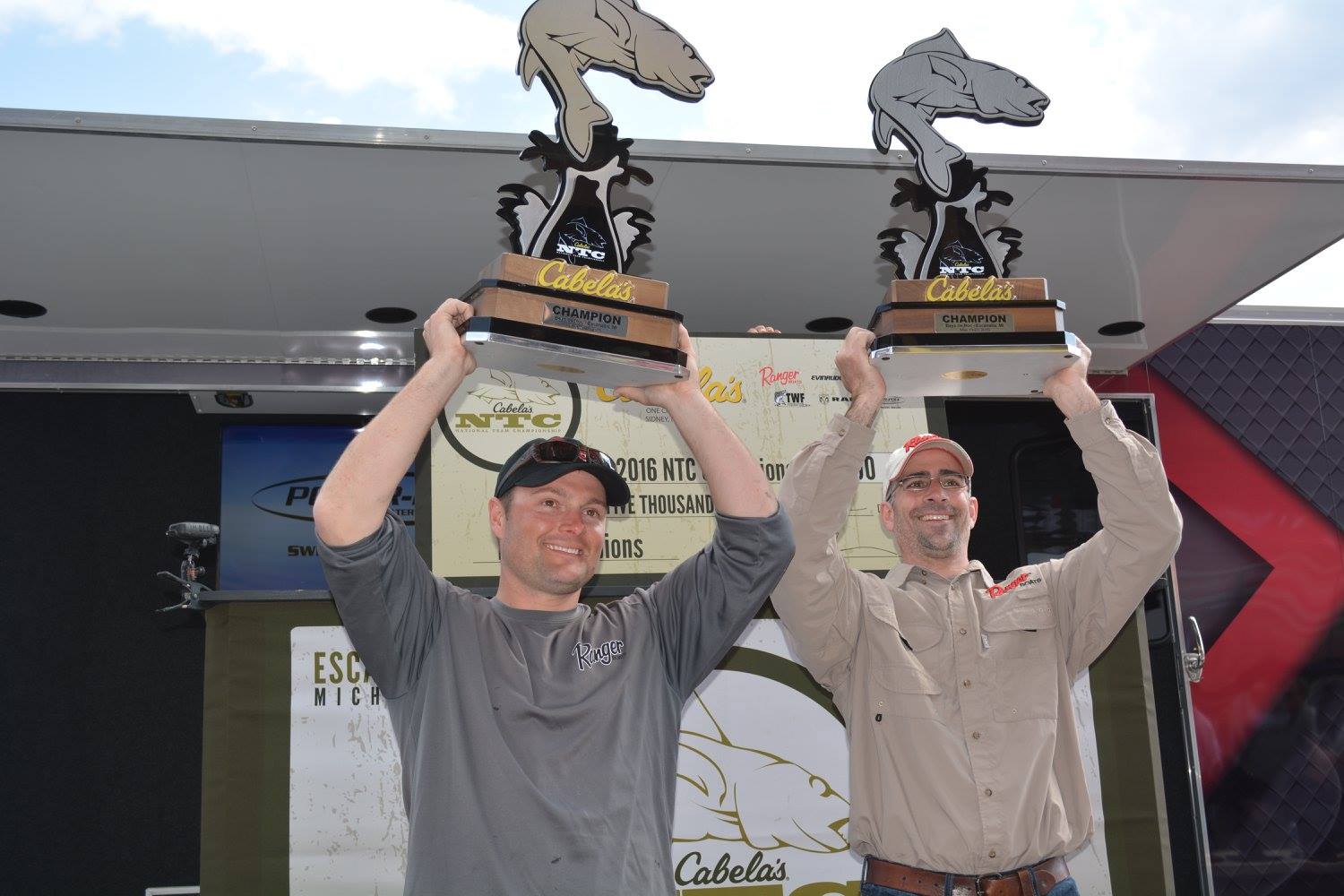 Fellow Wisconsin anglers and past NTC champions Derek Navis and Korey Sprengel also tallied a 65-pound three-day total, landing them in a tie atop the leaderboard. NTC tie-breaker rules favor the team that weighed in the most fish, which gave Adler and Dempsey the victory by a 15-13 margin.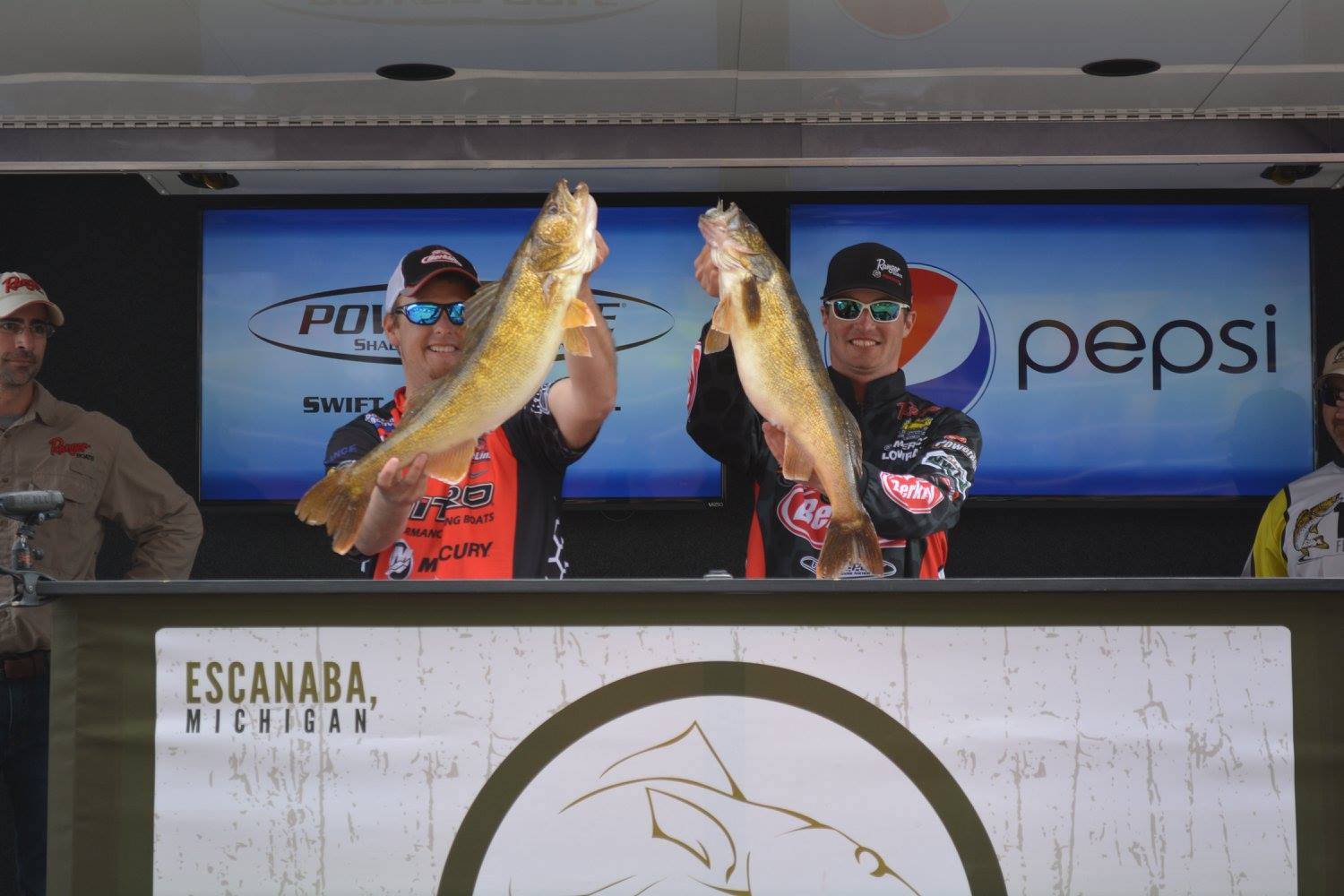 "Going out this morning six ounces behind Navis and Sprengel, and knowing they were on good fish made for a stressful day," Adler added. "Ending up tied and then winning the tie-breaker is nothing short of amazing."
It was an especially emotional triumph considering that Adler and Dempsey nearly won the 2014 Cabela's NTC, where they ended up in second place a mere 6 ounces out of the winner's circle.
"I don't think I could have taken another finish like that," Dempsey confided. "It's nice to get the monkey off our backs."
Teams were allowed to bring five walleyes to the scale each day. Only two of those could measure more than 23 inches long, which led to serious strategizing. "It was a chess game," said Dempsey, who explained that he and Adler targeted large walleyes in the mornings, casting a mixture of lipless crankbaits, hair jigs and leadheads tipped with soft-plastic swimbaits in 30 to 40 feet of water. "We swam the jigs just off bottom on a steady retrieve," said Dempsey.
To round out their limit with smaller fish below the 23-inch mark, they dragged jigs over schools of fish in slack-current areas in the Menominee River.
For their efforts, Adler and Dempsey collected more than $165,000 including $25,000 in first-place cash plus a brand-new, Evinrude-powered Ranger boat rigged with a Power-Pole shallow–water anchor. They also claimed a second Ranger-Evinrude-Power-Pole combo for winning the Ranger Cup contingency.
Held May 19-21 out of Escanaba and Gladstone, Michigan, the Cabela's NTC is widely regarded as the pinnacle of grassroots walleye tournaments. It is comprised of two-person teams that qualified through competition in local tournaments organized by walleye clubs sanctioned by The Walleye Federation.
The full field competed on the first two days of the tournament, which was hosted by the Bays de Noc Convention and Visitors Bureau. Each team was allowed to bring their best five fish to the scale each day. Competition was intense, as only the top 25 teams would advance to the final round on day three.
The 2016 event marked the 15th edition of the prestigious championship, which annually draws hundreds of avid walleye anglers from across the U.S. and Canada.
Rounding out the top five were:
2nd: Derek Navis and Korey Sprengel, 65, $10,000 cash
3rd: Mike Defibaugh and John Stalling, 64-04, $8,500 cash
4th: Tom Kemos and Nate Curell, 60-09, $7,000 cash
5th: Brett Leitl and Bill Van Ornum, 49-14, $6,000 cash
The Cabela's NTC offers a lucrative payback of more than 400 percent; qualifying teams shared more than $249,000 in cash and prizes, plus 50 custom Cabela's All-American rings, trophies, plaques and more.
Another $1,000 in Cabela's gift cards were awarded for big fish and big basket honors. On day one, the $250 Ram Big Basket Award went to Defibaugh and Stalling for their 24-pound, 11-ounce catch. Chad Fenstermaker and Mitch Shipman earned the day one $250 Evinrude Big Fish Award for their 10-pound walleye. On day two, Robert Claus and Jason Noworatzky won the $250 Ranger Boats Big Basket Award for their 23-pound, 1-ounce limit, while Troy Morris and Corey Heiser collected the $250 Pepsi Big Fish Award for a 10-pound, 3-ounce walleye.
Sprengel took the second-place finish in stride. "I'm happy for them," he said. "We left two fish out there and they didn't. They deserve to win." He and Navis cast lipless crankbaits for their big fish in the mornings before targeting smaller walleyes.
A total of 433 walleyes weighing 2,017 pounds, 2 ounces crossed the scale at the Upper Peninsula State Fairgrounds during the catch-and-release format championship.
Adding to the excitement, the event was streamed live online at cabelas.com/ntc and walleyefederation.com, and also filmed for national television on "Americana Outdoors" on NBC Sports, the Pursuit Channel and other regional networks. Exact dates and airtimes will be announced at walleyefederation.com.
A Kid's Fishing Clinic was held immediately following the day one weigh-in; youngsters got to meet NTC competitors and received free rod-and-reel combos courtesy of Cabela's and The Walleye Federation.
Teams that qualify for next year's championship will also get to test the waters of a world-class Great Lakes fishery. During the weigh-in, co-tournament director Dan Palmer announced that the 2017 Cabela's NTC will be held June 8-10 on the trophy-rich waters of Lake Erie out of Lorain, Ohio.
2016 Cabela's NTC sponsors include Cabela's, Ranger Boats, Pepsi, Evinrude, Ram, Power-Pole, Delta County Chamber of Commerce and TWF. The Walleye Federation, based in Ponca City, Oklahoma, manages the qualifying process and co-produces the event alongside the Cabela's Corporate Brand Partnership Team. For details on qualifying for the Cabela's NTC, visit walleyefederation.com, or call (580) 765-9031.