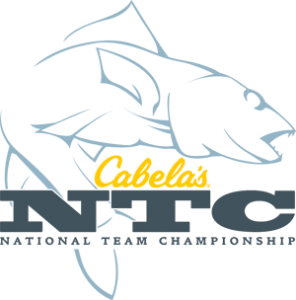 13th Annual Cabela's National Team Championship
Set For Green Bay, Wisconsin May 29-31
Ponca City, Okla.—May 16, 2014—Walleye fishing's most coveted crown will be up for grabs on Green Bay May 29-31 when 237 two-person teams from across North America battle for top honors in the Cabela's National Team Championship.
Widely regarded as the walleye world's premier grassroots championship, the Cabela's NTC is comprised of teams that qualified through competition in local tournaments organized by walleye clubs sanctioned by The Walleye Federation. A total of 20 states and provinces from Nevada to Maryland will be represented.
The event marks the 13th edition of the prestigious championship. Teams will vie for ultimate bragging rights and more than $250,000 in cash and prizes. First prize is $30,000 in cash plus a $60,000 Evinrude E-Tec powered 620 Ranger boat. A second Ranger and E-Tec combo will be awarded through the Ranger Cup contingency, meaning the victors could take home more than $150,000 in cash and prizes.
In all, the Cabela's NTC pays out $121,000 in cash to the top 50 teams, $14,600 in Cabela's gift cards to the remainder of the field, and $1,000 in Cabela's gift cards for big fish and big basket awards. In addition, the top 25 teams earn the title of "Cabela's All-Americans" and received commemorative rings marking their achievement.
The entire field will compete the first two days on the walleye-rich waters of Green Bay and the Fox River. Each team will be allowed to bring their best five fish to the scale each day. Competition will be fierce, as only the top 25 teams advance to the final round on day three.
Walleye fans are invited to cheer on their favorite teams when they take off from Green Bay's Metro Boat Launch each morning at 7 a.m., then watch the action unfold in person at the weigh-ins, which begin at 4 p.m. daily in the shadows of legendary Lambeau Field in Green Bay. Adding to the excitement, the event will be streamed live on the internet at www.cabelas.com/ntc and at www.walleyefederation.com
It is also filmed for national television, to air the first week of August on "Americana Outdoors" on NBC Sports and the Pursuit Channel. Exact dates and airtimes will be announced at walleyefederation.com.
Weigh-ins are also just a short cast from Cabela's brand-new 100,000-square-foot destination retail center at 1499 Lombardi Avenue in the Village of Ashwaubenon. With a Wisconsin Sportsman's Hall of Fame showcasing trophy animal mounts and other memorabilia honoring the state's outdoor heritage, plus aquariums and an incredible selection of outdoor gear, it's the perfect place to spend time between take-off and weigh-in.
For store information, call: (920) 264-0140 or visit cabelas.com.
The Cabela's store also showcases the latest technology from the company's newest NTC partner—trolling motor icon MotorGuide. "We have long supported anglers in a variety of venues, and are proud to help The Walleye Federation and Cabela's NTC promote walleye fishing and fisheries conservation coast to coast," said MotorGuide marketing manager Dave Walsh. "We also look forward to introducing their hard-core anglers and countless dedicated fans to MotorGuide's new high-performance Xi5 wireless trolling motor and Pinpoint GPS navigation system. These exciting new technologies can help anglers everywhere catch more fish in all types of conditions."
Other activities include a Kid's Fishing Clinic at 6:30 p.m. on Thursday, May 29 in the Lambeau Field parking lot following the day one weigh-in; youngsters will get to meet NTC competitors and receive free rod-and-reel combos courtesy of Cabela's and The Walleye Federation.
On May 31, Ranger Boats and Evinrude motors will present a TESTRIDE event at Metro Boat Launch from 10 a.m. to 3 p.m., offering the chance to test-drive four new, fully-rigged, Evinrude E-Tec powered Ranger boats, including an 1880 Angler, 1850 Reata, and two 621s. A new Z521 will also be on display. Test-rides are free, youth and adult life jackets are provided, and families are encouraged to experience the latest in marine technology with a professional angler as their guide.
Cabela's NTC sponsors include Chevrolet, Ranger Boats, Evinrude, Geico, MotorGuide and Pepsi. The Walleye Federation, based in Ponca City, Oklahoma, manages and produces the event, including the qualifying process. For details, visit walleyefederation.com, or call (580) 765-9031.