REGISTRATION CLOSES MONDAY MARCH 13
Ponca City, Okla.—March 3, 2017—The fish-rich, swirling currents of the Illinois River at Spring Valley, Illinois, will once again be the stage for another Cabela's Masters Walleye Circuit regular season opener.
Set for March 17-18 out of the Spring Valley Boat Club, the qualifying tournament offers two-person teams the opportunity to compete for thousands in cash and prizes in the MWC's professionally run format, which has stood the test of time since 1984.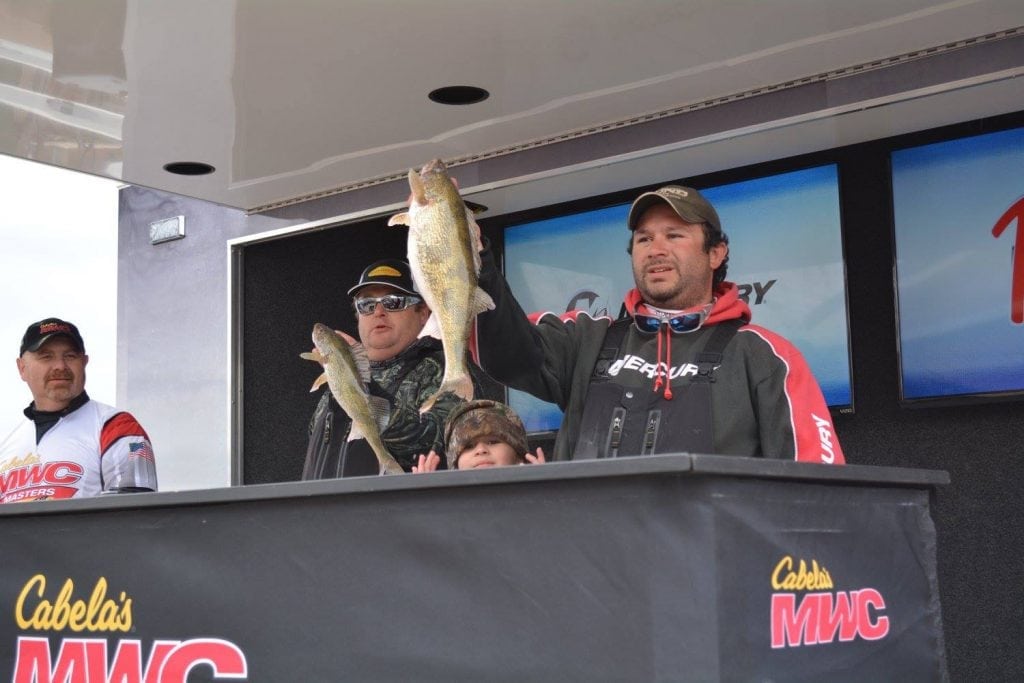 The tournament is also timed to coincide with great fishing on the legendary waterway, and MWC Tournament Director Jack Baker expects a stellar bite. "I'm excited," he says. "The river was already producing great fishing until a major storm hit. Water levels are on their way down again and barring any more storming, the locals say it will be clear and in great shape for the tournament."
The event marks Baker's debut at the MWC helm. He replaced retiring director Dan Palmer earlier in 2017 and is eagerly anticipating the circuit's regular season kick-off, which has become a rite of spring for walleye anglers from across the Midwest. "I'm looking forward to carrying on the rich MWC tradition," he says.
The Illinois River is flush with saugers and offers ample chances at walleyes as well, giving MWC anglers plenty of options in location and presentation. Over the years, a variety of tactics from vertical jigging to trolling jerkbaits have taken top honors. In 2016, Joe Perez and Troy Tregoning won the event fishing jigs and floater rigs in a shallow-water riprap area that had the right combination of current and baitfish.
The Cabela's MWC offers lucrative payouts, which are based on the number of teams entered in each event. Plus, the MWC Big Fish Pot, MWC side pot payouts, along with sponsor bonuses including Ranger Cup, Lowrance Electronics, Okuma and AirWave add thousands more to the total. As an extra incentive, the first-place team will win a $1,000 Cabela's National Team Championship Prize Package including paid NTC entry, travel stipend, team jerseys and plaques.
Inspections and weigh-ins will be held at the Spring Valley Boat Club. Teams will be allowed to weigh five walleyes, saugers or saugeyes measuring 14 inches and over each day in the circuit's catch-and-release format. As part of its ongoing support for fisheries conservation, the MWC is assisting Illinois Department of Natural Resources through this event. DNR biologists will be on site collecting fish caught during the tournament for stocking programs that benefit anglers on the Illinois River and across the state.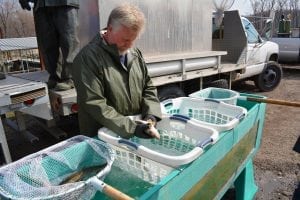 Weigh-ins are free, open to the public and begin at 4 p.m. As a bonus to budding tournament fans, the Cabela's MWC, National Professional Anglers Association will present a Youth & Family Fishing Clinic immediately after the day-one weigh-in. The first 50 youths will receive rods and reel combos courtesy of the NPAA.
Adding to the excitement at Spring Valley, the MWC will announce the dates and location of the 2018 Cabela's National Team Championship. The Cabela's NTC is widely considered the walleye world's premier grassroots championship. It is comprised of teams that qualify through local tournaments organized by walleye clubs sanctioned by The Walleye Federation (TWF), and annually draws hundreds of avid walleye anglers from across the U.S. and Canada.
Along with great payouts at each MWC event, teams fishing three or more tournaments in 2017 will battle for coveted berths in the 2018 Cabela's MWC World Walleye Championship, set for October 2018 on Lake Michigan's Bays de Noc out of Escanaba, Michigan. Teams fishing at least four qualifiers compete for Team of the Year awards, including a $10,000 sponsorship package and thousands more in cash and Cabela's Cash cards, as well as fully paid entries into a full season of great walleye action.
Under the umbrella of The Walleye Federation (TWF), the Cabela's MWC is open to avid walleye anglers from all walks of life. Deadline to register for the Illinois River tournament is Monday, March 13 at 4 p.m.
The 2017 schedule includes seven qualifiers in five states and includes a diverse selection of rivers, inland lakes and Great Lakes fisheries representing North America's top walleye destinations.
Cabela's, the World's Foremost Outfitter for hunting, fishing and outdoor gear, is entering its 16th season as title sponsor of the MWC. Official sponsors include: Lowe Equipment Attachments, Lowrance Electronics, Mercury Marine, Ranger Boats and The Walleye Federation. Associate sponsors include: AirWave Pedestals, Bagley Baits, Church Tackle, G-Juice, MotorGuide and Okuma. For more information, email info@masterswalleyecircuit.com, or call (580) 765-9031.

###