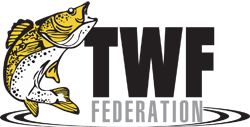 FOR IMMEDIATE RELEASE
For more information contact:
Greg Bentz
Tournament Director – Walleye Madness Tournaments
440-390-8054
info@walleyemadness.net
www.walleyemadness.net
Walleye Madness 2014: Two Hot Bite Events; NTC Side Pots; WT6 Exclusives and more…
Walleye Madness Tournaments offers anglers the opportunity to compete in two hot bite events on north east Ohio's most prolific walleye fisheries. The season kicks off on April 27th at Mosquito Lake, a top ranked inland lake walleye producer. The second event is scheduled for June 28th on arguably the world's greatest walleye factory, Lake Erie out of Geneva, Ohio. "We've chosen two amazing fisheries for the 2014 season. The spring bite at Mosquito Lake will be in full swing in April and then we'll go chase the migratory monsters on Erie in June" stated Greg Bentz, director of Walleye Madness Tournaments.
Walleye Madness offers Cabela's National Team Championship qualifying via their affiliated Walleye Federation (TWF) club WT6. "Were excited to continue to offer all TWF members fishing our events the chance to win a paid entry and bonuses to the NTC through our side pots" stated Adam Momirov, president of WT6. He added, "For 2014 we added a $150 per event WT6 member bonus and an exclusive NTC spot to reward their loyal support of Walleye Madness and WT6."
Walleye Madness Tournaments is sponsored by Buckeye Sports Center, Lund Boats and Mercury Marine. Their support allows the circuit to provide open, no-membership-required tournaments with 100% payout plus $700 in bonuses for each event. Membership in WT6/TWF is optional for Cabela's National Team Championship qualifying eligibility.
For more information on Walleye Madness Tournaments and WT6 please visit www.walleyemadness.net.
###
Walleye Madness Tournaments and their affiliated TWF club WT6 offer fun, affordable and rewarding walleye tournament fishing events to anglers across north east Ohio and the surrounding region. For more information please visit www.walleyemadness.net, email info@walleyemadness.net or contact Greg Bentz at 440-394-8054.